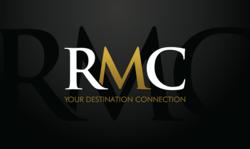 I hire for talent, set lofty goals, and then allow these leaders to forge their own paths to success...
Aspen, CO (PRWEB) November 08, 2011
Rocky Mountain Connections, a longstanding destination management and special events company, will keep its winning growth strategy, but change its name to RMC as it moves into new destinations and hospitality markets. Over two decades, RMC has grown to six operations in Colorado, Utah and Wyoming. Now the company is expanding outside the Rocky Mountains with the addition of a Lake Tahoe, California/Nevada, division, and empowering additional executive leadership.
Entrepreneur Shawn Thomson-Palermo is the visionary leader of this legacy business, and author of its success story, which began when she purchased the original Aspen operation in 1991. Thomson-Palermo opened three additional Colorado divisions including Vail, Colorado Springs and Denver, as well as divisions in Park City, Utah, and Jackson, Wyoming, in the ensuing twenty years. RMC now employs many dedicated hospitality and event professionals, hosts distinguished corporate client events year after year, and maintains exclusive destination service provider partnerships with four- and five-star hotels in the resorts in which it does business.
Thomson-Palermo cites passion and people as her tenets for success. "I love the people I work with in my company first and foremost," she says. "I hire for talent, set lofty goals, and then allow these leaders to forge their own paths to success. It's a formula that has worked extraordinarily well; I call it 'the audacity to succeed.'"
Among a long list of leadership awards and accolades for Thomson-Palermo, and business awards for RMC, a recent acknowledgement in the October 2011 issue of ColoradoBiz magazine ranks RMC number 119 out of Colorado's top 250 private companies. Thomson-Palermo has been honored by the Denver Business Journal and its Outstanding Women in Business award, and recognized with the Director's Award by the Association of Destination Management Executives. She has also led RMC to two separate annual honors for the prestigious Carlson Marketing Spirit of Excellence award.
In contrast to many businesses, RMC has expanded in recent years with the addition of four sales executives, a chief financial officer, and president and part-owner Nathan Boyd, who joined the company in March 2010. Thomson-Palermo's role has shifted to one of executive management and strategic leadership in the past year and a half, and she now entrusts day-to-day RMC management to Boyd. "Nathan's incredible management skills are a perfect complement to my sales orientation," says Thomson-Palermo. Before joining RMC, Boyd served as director of sales and marketing for Ritz-Carlton and senior sales manager for St. Regis.
Boyd is tasked with introducing core RMC operations and services in new markets, and growing the company into additional hospitality segments outside of corporate and incentive groups. "My job is to sustain the remarkable momentum that Shawn originated, and to keep the bar high for internal and external customer service, the defining corporate value that drives everything we do," says Boyd. "Our business is all about relationship building and representing the extraordinary communities we live and do business in. We share that enthusiasm with others through our everyday work."
RMC contributes directly and indirectly to the communities in which it operates. By recruiting and hosting sizeable visiting groups for several days at a time, the trickle-down effect of visitor spending adds up to revenue, jobs and increased sales tax collections. RMC also gives back to the community through its philanthropic alignment with First Descents, a Colorado-based nonprofit that provides a healing week of outdoor adventure to young adults with cancer. They also support a multitude of other local charities.
About RMC
Owned since 1991 by Shawn Thomson-Palermo, RMC is the largest privately owned destination management and special events company in the United States, with offices in Aspen, Colorado Springs, Denver and Vail, Colorado; Jackson Hole, Wyoming; Park City, Utah; and Lake Tahoe, California/Nevada. RMC manages more than 250 corporate programs and events each year. Incentive groups, meeting planners and corporate travel companies engage RMC to customize innovative and comprehensive meeting packages, including the planning and execution of themed events, team-building activities, accommodations and ground transportation arrangement, and customized high-end VIP packages. RMC is the preferred destination management provider to luxury properties in its service areas, including The Ritz-Carlton, St. Regis, Montage and Four Seasons. http://www.rmcdmc.com
Media Contact Information:
Nathan A. Boyd, President
RMC
202-B Aspen Business Center
Aspen, Colorado 81611
970-920-9800
nboyd(at)rmcdmc(dot)com
###