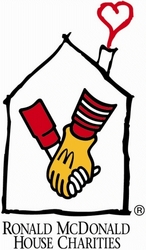 Mr. Johnson's generous offer to donate the net proceeds from this exceptional book will do far more than prepare and develop strong leaders and future CEOs; it will help Ronald McDonald House Charities provide stability and resources to families who are trying desperately to keep their children healthy and happy realizing they may grow up to be a CEO one-day
Oak Brook, IL (Vocus) June 23, 2010
What are the keys to becoming a strong and effective CEO of any business and a dynamic leader? The answer to that question can be found in Preparing CEOs For Success: What I Wish I Knew, a new "must-read" book on leadership that will help raise funds for Ronald McDonald House Charities® (RMHC®). Preparing CEOs for Success shares the insights and experiences of CEOs who have led some of the largest and most recognized public companies in the world. This revealing guide to developing strong business leaders is the end result of a groundbreaking study of CEOs that Heinz Chairman, President and CEO William R. Johnson sponsored to help the global food company develop dynamic leaders within its management team.
Mr. Johnson, who participated in the study and wrote the book's foreword, selected RMHC to receive the net proceeds from the sale of the newly published book, which is now available at major book stores and online. Mr. Johnson chose RMHC based on his extensive involvement with Ronald McDonald House Charities of Pittsburgh, one of 300 local RMHC Chapters serving children and families in 52 countries and regions around the world, where he has served as co-chairman for the Capital Campaign Committee who collectively has raised $2.5 million to date for the new and expanded 60 bedroom Ronald McDonald House® in Pittsburgh. The new House, located on the campus of Children's Hospital in Pittsburgh, replaces two other facilities. Every year, the House will be a 'home-away-from-home' for 2,160 families of children who are undergoing medical treatment for life-threatening illnesses.
"Mr. Johnson's generous offer to donate the net proceeds from this exceptional book will do far more than prepare and develop strong leaders and future CEOs; it will help Ronald McDonald House Charities provide stability and resources to families who are trying desperately to keep their children healthy and happy realizing they may grow up to be a CEO one-day," said Marty Coyne, president and CEO of RMHC.
The authors of Preparing CEOs for Success, Leslie W. Braksick, PhD and James S. Hillgren, PhD of Continuous Learning Group, Inc. interviewed more than two dozen of America's top CEOs to get gather their collective wisdom and unvarnished views on what it takes to be a strong and effective leader and CEO. For more information on the book and where to purchase it online, please visit http://www. preparingceos.com.
About Ronald McDonald House Charities
Ronald McDonald House Charities (RMHC), a non-profit, 501 (c) (3) corporation, creates, finds and supports programs that directly improve the health and well being of children. Through its global network of local Chapters in 52 countries and regions, its three core programs, the Ronald McDonald House®, Ronald McDonald Family Room® and Ronald McDonald Care Mobile®, and millions of dollars in grants to support children's programs worldwide, RMHC provides stability and resources to families so they can get and keep their children healthy and happy. All RMHC-supported programs provide a bridge to quality health care and give children and families the time they need together to heal faster and cope better. For more information, http://www.rmhc.org.
###