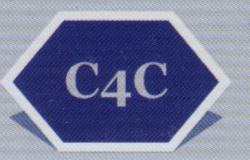 Philip Taylor, President of C4C, asserts that "the RMO page promotes more transparency with regard to complaints filed against federal managers."
Washington, DC (PRWEB) December 14, 2011
The Coalition For Change, Inc. (C4C) today announced recent updates to its Responsible Management Officials (RMO) page. The civil rights advocacy group, founded to support present and former federal employees injured due to workplace discrimination and retaliation, is shining the spotlight on public officials who have been named in employment discrimination complaints.
According to the Coalition's founder Tanya Ward Jordan, "It is time to disrobe the anonymity that the federal government provides federal managers and supervisors who engage in workplace discrimination, retaliation, bullying or prohibited personnel practices." Jordan, who was reassigned to a "refurbished storage room with no ventilation" after becoming active in a race-based class action complaint against the U.S. Department of Commerce (Howard vs Gutierrez: Case No. 1:04-cv-00756), references the Equal Employment Opportunity Commission's (EEOC) requirement that calls for federal employees to name the "official agency head" or "department head as the defendant" when filing complaints.
"Accountability starts with naming names of the actual discriminating official," says Edgar Lee, a C4C member. After filing a discrimination complaint, Commerce managers knowingly exposed Lee to -- impermissible levels of airborne asbestos. See Office of Special Counsel letter to President Obama. In 2003, Commerce officials assigned Mr. Lee to the position of Hazardous Waste Facility Assistant after he filed a sexual harassment claim (EEOC Case No.100-2003-008422X) against Ms. Denise Wells. Ms. Wells, now Denise Carter, serves as the Deputy Assistant Secretary Office of Human Resources at the U.S. Department of Health and Human Services.
Philip Taylor, President of C4C, asserts that "the RMO page promotes more transparency with regard to complaints filed against federal managers." According to Taylor, "the C4C's objective of exposing federal managers and supervisors by publicly naming them will lead to an increase in managerial accountability." Listed below are the names of some "responsible management officials" found on C4C's RMO Facebook site and the agencies these public officials worked for when the complaint was filed.

Jana Brooks, Department of Commerce -- (Lee v Locke) Civil Action No. 11-0358; Lawsuit pending. Office of Special Counsel (OSC) investigation completed. OSC File No. DI-10-0454 - An Investigation found Ms. Brooks guilty of "mismanaging" asbestos conditions.
Carol Browner, Environmental Protection Agency -- Former EPA Administrator, (Coleman-Adebayo v. Browner) Civil Action No. 98-CV-926 and, Civil Action No. 98-CV-1938 [Agency found guilty of discrimination.]
David Cade, Health and Human Services -- Former Acting Director of the Medicaid Bureau and presently Deputy General Counsel, (Jeffers v. Thompson) 264 F.Supp.2d 314 (2003) [Memorandum Opinion issued May 8, 2003 cites Cade in complaint (p7).]
David Duke, Air National Guard -- Chief 21st Space Wing Manpower and Organization (James v. Roche) EEOC No. 250-2004-00174X [Agency found guilty of discrimination.]
Lonnie Kimball, Department of Interior – Program Manager, Offshore Compliance and Asset Management. (Stewart v. Kempthorne) EEOC No. 460-2007-00084X [Agency found guilty of discrimination.]
Craig Littlejohn, Department of the Interior -- Chief Information Officer, Office of the Solicitor (Pierre v. Salazar) EEOC No. 570-2008-00625X [Agency found guilty of discrimination.]
Katherine Thompson, Department of the Interior -- Assistant Regional Director for Business Services (Robinson v. Salazar) EEOC No. 550-2009-00090X [Agency found guilty of discrimination.]
Debbie Ridgely, Health and Human Services -- Former Director, Office of Small and Disadvantaged Business Utilization (Holmes-Martin v. Sibelius) Civil Action No. 07-2128.
Anne Wagner, Government Accountability Office (GAO) -- Former General Counsel, Personnel Appeals Board, presently Vice-Chairman of Merit Systems Protection Board. (Williams v. Dodaro) Civil Action No. 1:07-CV-1452. Trial: February 2012.
C4C's RMO Page lists approximately 180 key management officials. "While not all management officials cited have been proven guilty of alleged acts of discrimination or reprisal," says C4C's President Taylor, "all have been named in complaints representing a failure to resolve employment claims expeditiously, at the lowest level of the administrative level and in the best interest of the taxpayer." Taylor added that the complaints had withstood various agency attempts to quash them at the administrative level or in court, and were considered to have merit.
The Equal Employment Opportunity Commission reported that findings of discrimination totaled 233 in FY2010. This included both final agency decisions and EEOC administrative judge decisions. See Table 15: FY 2010 Complaints Closed With Findings of Discrimination. C4C President Taylor declares "in the months ahead C4C will actively pursue the identity of additional managers in employment complaints where the EEOC has found the agency liable for discrimination."
About the C4C:
The Coalition For Change, Inc. (C4C), a public interest group, serves as an informational support network for present and former Federal employees injured as a result of workplace discrimination. The C4C's mission is to expose and eradicate racism and reprisal in the Federal government, thus fostering efficiency, effectiveness and transparency in Federal programs and operations.
# # #