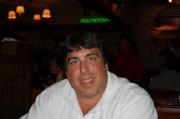 RMVH Connecticut Vacation Rental Opens after Merger with Rent My Vacation Home
Connecticut, Groton (PRWEB) November 12, 2012
Now vacationers can travel without having to stay in a small cramped Hotel or Motel room. With the new nationwide reservation system known as Rent My Vacation Home.com. This reservation system works the same way as when travelers go to a Hotel or Motel.
The vacationer is able to make his reservation to stay at the vacation home and does not need to leave a deposit or wait for a key with the new technology that Rent My Vacation Home has developed. This new technology even includes remote controlled door locks so that vacationers no longer have to wait on a key or leave a deposit and they can cancel at any time.
Vacation homeowners can now trust their home on a network of vacation sites that will ensure their home against damage as well as issue insurance to protect them against the loss of income from a customer who cancels. This new technology is now available throughout the United States in every city and state including Alaska ,Hawaii and Puerto Rico.
The door locks are controlled via Internet with special codes that expire making keys obsolete. Vacationers put in their credit card code automatically receive the codes via email instantly for their stay and the cleaning services are notified and the money is deposited right into the homeowners account.
The new service is now letting homeowners register for free as a 30 day trial. After the 30 day trial vacation homeowners can continue at $16 a month with no contract and all the services listed above.
Vacationers are always free and can save the search as well.
RMVH Connecticut is located at 220 Rt 12,Suite 105, Groton, Connecticut,06340 Phone 800-699-7984 http://www.rmvhconnecticut.com Email : info(at)rmvhconnecticut(dot)com. Subsidiary of Rent My Vacation Home at http://www.rentmyvacationhome.com located in Washington D.C.