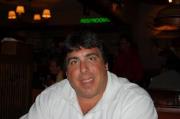 RMVH Ohio Vacation Rentals New Home Verification System
Shore, OH (PRWEB) November 27, 2012
Rent My Vacation Home.com along with RMVH Ohio .com and over 81 other offices make up the largest network of vacation homes in the United States. Due to the size of this network in every state and almost all major vacation cities, enables a drive-by inspection to match the owner to the home.
The Vacation Home Rental industry just got a lot safer; no longer have do vacationers need to worry if they are really dealing with the actual homeowner or someone posing as a homeowner. Each year the FBI reports millions of dollars are stolen from unsuspecting vacationers. Homeowners are also susceptible by having things stolen and then finding out that the person renting their home used a fictitious name.
With this new national Vacation Home Rental network things just got a little bit harder for the would-be scammers. The new system employed by rent my vacation home not only has a reservation system that checks who is making the reservation but also employees go by the homes to verify that the homes are there. The names match and verification takes place with the photos listed on the site.
The other major sites listed across the Internet offer primarily one office in one location and therefore blindly list homes that are in some cases located thousands of miles away without ever going to see the home. Rent My Vacation Home and affiliates check each home and make sure that everyone involved is protected.
There are many Vacation Home Rental businesses on the net renting homes, but none go by and check each home and do the verifications that Rent My Vacation Home does. Next time vacationers and vacation homeowners are ready to do business with each other this site provides a professional environment, which is safe and insured against fraud. Vacation homeowners no longer have to spend thousands of dollars listing their homes for rent as this network does that for them at $16 per month with no contract.
RMVH Ohio is located at 1907 W. State Street, Suite 100, Fremont; Ohio will email address of, info(at)RMVHohio(dot)com or the email address of http://www.RMVHohio.com .
The corporate office is rent my vacation home located outside of Washington, DC with a email address of info(at)Rentmyvacationhome(dot)com and a website address of http://www.Rentmyvacationhome.com