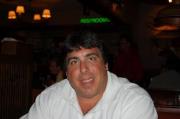 Vacation Home Rental Free Veterans Day
Gatlinburg,Tennessee (PRWEB) November 11, 2012
RMVH Tennessee . com one website of 83 that specialize in vacation home rentals throughout the United States. The vacationers are able to click one mouse and search the entire network of 83 vacation home sites. The 83 vacation home sites and offices are located in every state and in every major city throughout the United States of America.
Vacation homeowners no longer have to go all over the net every time they have a reservation or change a price. Vacation homeowners can do all of that from one page.Rent My Vacation Home .com is the largest vacation home network in America takes care of the rest.
The new reservation system and network unveiled on Veterans Day. If a vacationer or homeowner was in the service they can sign up and use the system for free in honor of Veterans Day. The free trial last 30 days after that vacation homeowners pay $16 a month with no contract and can cancel at any time.
Vacationers are free year around and can save the search, build a portfolio and then come back reserve the room with their credit card and get the special insurance that covers the room for damage and cancellation.
Locally located in Gatlinburg, Tennessee at 236 East Main ST. Suite 199, Sevierville, Tennessee ,37862, RMVH Tennessee 865-366-5055 or 800-699-7684 - Subsidiary of Rent My Vacation Home http://www.rmvhtennessee.com, email info(at)rmvhtennessee(dot)com.
The main office is Rent My Vacation Home . com at http://www.rentmyvacationhome.com,email of info(at)rentmyvacationhome(dot)com.
By Jay Kalin