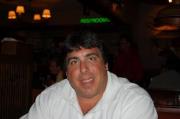 Vacation homeowners can use the time to list their homes for free on all 83 sites of the largest vacation home rental network in America called the Rent My Vacation Home
Park City ,Utah (PRWEB) November 06, 2012
RMVH-Utah vacation rentals website http://www.RMVHUtah.com will be in Utah with Rent My Vacation Home.com. Vacationers can look at all of the inventory online or on their mobile phones to see the homes available in the Park city Utah area. Vacation homeowners can list their homes for free on all 83 sites of the largest vacation home rental network in America called the Rent My Vacation Home network of vacation rentals.
The Deer Valley celebrity ski classic is a very fun filled ski weekend with stars from television and movies come down to the Olympic games that were at Deer Valley and have a fantastic free experience for the family. Make sure and come out not only to see Rent My Vacation Home . com and their cartoon character Sunny will be giving out prizes.
The new revamped website that Rent My Vacation Home . com rebuilt now has all of the modern features of a check out system equal to that of the Marriott or Holiday Inn. The system provides insurance and a simple way to search 83 websites with one click. RMVH Utah .com ll also specializes in ski resorts , weather and anything you might need to know about the Park City, Utah area .
RMVH Utah is located at 1776 Park Ave, Suite 4 # 103 and also 83 other offices located throughout the United States with the headquarters being in Washington DC. The main office is http://www.rentmyvacationhome.com, you can also email them at info(at)rentmyvacationhome(dot)com.
Vacationers no longer have to spend all day searching the net to find a vacation home they can now use one click and search 83 different sites . Vacationers are also issued insurance which protects them from any type of event that may stop vacationers from coming.
Vacation homeowners don't have to list their home all over the net and then try to change the listing every time a reservation comes in they can now do that on one form for all 83 sites. The vacation homeowner doesn't have to worry about damage or a no-show as the special insurance issued at check out covers that.
The network is so large that if the letters RMVH(state name).com in front of any state you will find the listings of Rent My Vacation Home.com.