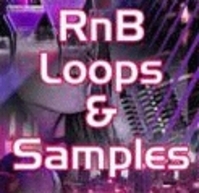 RnB has become as diverse in its own right as Hip Hop
Los Angeles (PRWEB) December 1, 2009
P5Audio.com announces their RnB Music Sample and Loops new product spree as part of their new product blitz. For the past month P5Audio.com has been releasing a series of RnB products that are explosive music loops for making RnB music - all available now for instant download.
"RnB has become as diverse in its own right as Hip Hop," states David Whiteside, President of P5Audio. "With so much inspiration out there within the RnB genre, P5audio has been hard at work to keep their catalog updated with all of these current RnB styles."
Starting off this RnB music making collection was the Billboard Guitar Loops: RnB Edition:

Influenced by chart topping producers like Usher, Ne-yo, John Legand, Alicia Keys, Beyonce, Mario, R Kelly and more
Similar to the popular Billboard Guitar Loops: Hip Hop Edition, P5Audio brought in one of Dr. Dre's guitarists to record these RnB loops to guarantee absolute authenticity. Aaron McLain the guitarist has performed all around the world with Hip Hop and RnB artists.
Royalty free RnB music making loops
Contains 209 Electric Guitar Loops featuring clean and distorted tones with WAA and octave FX. All tempos and key signatures are provided.
All music loops from P5Audio are formatted for WAV, REX (Reason Refill), and Apple Loops. They can be used in Fruity Loops, Sony Acid Pro, and in any software that accepts WAV file format
Next P5Audio released RnB Addiction Music Loop Sets:
Inspired by Grammy winning artist and producer Ryan Leslie
25 Construction Music Loop Sets with 245 individual music loops total
These loops Feature live Grand Piano tracks
All parts are separated including Live Grand Piano, synths, live percussion elements, popular analog and software synths, programmed and live drum samples, bass lines, FX and more
All Tempos and Key Signatures are included
All Music Loops are formatted for REX, Apple Loops, Acid Loops, and WAV files for Fruity Loops and any other software
And this week P5Audio launched the Queens of RnB Music Loop Sets:
The styles of the Queens of RnB Music Loop Sets range from the sexy grooves of Keisha Cole and Keri Hilson to the Ballads of Beyonce and Mary J. with a few Club Pounders in the style of Rihanna. These loops are perfect for today's modern RnB divas.
This Product Features 25 Construction Music Loop Sets
Inspired by the lady megastars of RnB including Keisha Cole, Keri Hilson, Mary J. Blige, Beyonce, Rihanna, Mariah and more
All parts are separated including rapid synths, separated drums, keyboards, live guitar, bass, live percussion elements and more
All tempos and keys are provided
All Music Loops are formatted for REX, Apple Loops, Acid Loops, and WAV files for Fruity Loops and any other software.
For more RnB music loops and samples:
Visit: http://www.p5audio.com/rnb-music-samples.php
Call: 888.884.8838
About P5Audio:
P5 Audio, leader in music sample sounds and loops, is committed to delivering professional products for the modern music producer - offering multi track music loops and sample downloads, hip hop samples, music loops and sample sounds for fruity loops, apple garage band, acid pro - ready to use in all major software sampler formats, as well as all music hardware samplers. 100% Royalty Free and available for Instant Download.
###