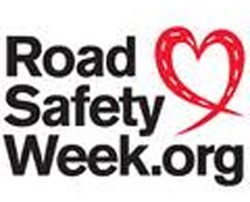 It is important that drivers never underestimate the dangers of driving at speed
(PRWEB UK) 21 November 2012
Every year UK road safety charity Brake organises an event known as Road Safety Week and this year is no different, between the 19th and the 25th of November there will be a series of events taking place in communities to promote road safety up and down the country. This year's theme is 'slower speeds = happy people' so these events will be encouraging drivers to slow down to 20mph around homes, schools and shops, which should give drivers a better chance of stopping in an emergency. They will also be calling on local authorities to implement measures to protect people on foot and bicycle.
This year's Road Safety Week initiative is all the more necessary after recently published government statistics show that there has been a rise in serious injuries and road deaths on Great Britain's highways for the first time in nearly ten years. These reports from the Department of Transport show that there was a 6% rise in those killed in cars and 12% rise in those killed on foot.
For those wanting to get involved with road safety week it's not too late to register for your free downloadable action pack which includes guidance on setting up events and posters to help raise awareness. The charity also suggests that people can support the cause in other ways:

Make a pledge to show their commitment to driving more slowly.
Sign up for their fortnightly newsletter for updates on the campaigns.
Write to their MP and the Secretary of State for Transport to oppose an 80mph motorway limit.
Sign the petition against the 80mph motorway limit.
Campaign for 20mph speed limits in their communities with Brake's help.
Andrew Goulborn, Commercial Director of popular car insurance comparison website Tiger.co.uk commented "It is important that drivers never underestimate the dangers of driving at speed. Recent statistics from the department of transport show that events like Road Safety Week are important. There are plenty of ways to get involved, so see if there is an event in your local community you can attend or even simply raise awareness among your social circle about driving more slowly. Creating awareness can save lives and protect the safety of you, your passengers and other road users. Of course, reducing accidents will reduce insurance claims which could lead to a greater chance of all drivers getting cheap car insurance in the future".
For more information visit: http://www.roadsafetyweek.org.uk
Source: http://webarchive.nationalarchives.gov.uk/20120924190214/http://www.dft.gov.uk/statistics/releases/reported-road-casualties-gb-main-results-2011/
About Tiger.co.uk:
Tiger.co.uk is a trading name of Call Connection Ltd. Tiger.co.uk is a UK based, independent price comparison site, offering insurance quotes from over 150 motor insurance brands. Call Connection Ltd is authorised and regulated by the Financial Services Authority (number 308374).