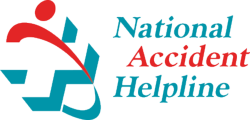 These statistics are a shocking reminder.
(PRWEB UK) 15 November 2012
The UK's most experienced injury claims specialist, National Accident Helpline, is urging all road users to take heed of Road Safety Week's theme – "slower speeds = happy people", after releasing statistics which show a significant increase in the number of claims relating to injuries sustained on the roads from 2010 to 2011.
Road Safety Week was created by road safety charity Brake, and aims to inspire people to promote road safety in an attempt to reduce road traffic accidents on the roads of Great Britain. This year's theme focuses on encouraging people to slow down to 20mph when driving near homes, schools and shops.
Beth Powell, consumer director at National Accident Helpline, said: "Road Safety Week is incredibly important, especially at this time of year with the evenings getting darker a lot earlier. It's crucial that drivers, cyclists and pedestrians remember that road safety is everyone's responsibility."
A recent report published by the Department for Transport revealed that the number of cyclists killed on British roads each year has fallen by 4 percent from 2010 to 2011. However, figures for deaths and injuries combined rose sharply from 17,185 in 2010 to 19,215 in 2011 - an increase of 2,030. There was also a 12% increase in the number of pedestrians killed on the nation's roads in the same two periods.
This is in line with National Accident Helpline figures that show an increase of 22% in the number of people contacting the company after being injured on the roads from 2010 to 2011.
Beth added: "These statistics are a shocking reminder that more needs to be done to reduce the number of avoidable accidents. If you do find yourself involved in an accident that wasn't your fault, whether you are a driver, passenger, cyclist or pedestrian, we are here to help. Contact National Accident Helpline and speak to one of our legally trained advisors."
-ENDS-
Notes to Editors
About National Accident Helpline:
National Accident Helpline, part of the Consumer Champion Group, is the biggest and most experienced personal injury claims company in the UK, and has been helping drivers, cyclists, passengers and pedestrians make successful road accident claims since 1993.