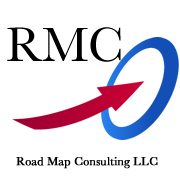 Join Road Map Consulting for their webinar, "Increase Your Access to the Federal Government" on Thursday, February 21st from 2:00 PM - 3:00 PM EST
Washington, D.C. (PRWEB) February 18, 2013
In 2012, the U.S. federal government procured nearly $514 billion of dollars worth of goods and services— with roughly 7.5% of that amount procured through GSA Schedules. Unfortunately, thousands of companies listed on the GSA Schedule miss valuable contracting opportunities each year due to lack of knowledge of the Federal Government Marketplace.
The government contracting team at Road Map Consulting (RMC), has developed proven marketing and branding strategies to help businesses learn to identify, target, and capture those opportunities, as well as establish relationships with various federal agencies. On Thursday, February 21st from 2:00 PM – 3:00 PM EST RMC is holding a free webinar entitled "Increase Your Access to the Federal Government," to share these key tips and tactics with business owners.
"Our team of experts have designed insight-driven transformational marketing strategies, techniques and tools to help business owners effectively acquire business within the Federal Government Marketplace," says Road Map Consulting Founder and Principal Consultant Michael Perch. Perch, an active Washington D.C. Chapter SCORE Mentor will also be leading the "Increase Your Access to the Federal Government" webinar.
This webinar will also give attendees the information needed to increase their federal contracting market share.
WEBINAR DETAILS:
Webinar – Increase Your Access to the Federal Government
When – Thursday, February 21st
Time – 2:00 pm – 3:00pm EST
CLICK HERE to register for this webinar.
RMC has a proven and established consultancy in the Federal Marketplace while providing services to both commercial and government customers. For more Information on the Road Map Consulting LLC's monthly Government Contracting Webinar Series please email info(at)roadmapc.com
More About Road Map Consulting, LLC. – Road Map Consulting, LLC. provides consultation on federal and state government contracting, financial management, project management, proposal writing and business coaching. Based in the Washington, D.C. Metro area, the firm delivers winning strategies for every stage of marketing to the government by helping business owners secure federal designations and obtain contract vehicles. With an experienced staff boasting over 75 years of experience, the company has maintained a 100% approval rate for 8(a) applications and GSA Schedule proposals submissions.