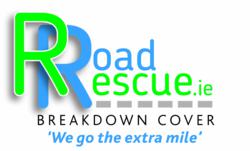 We believe Road Rescue Ireland to be the best value breakdown cover available today in the Irish market.
(PRWEB UK) 20 December 2012
Travel Insurance Agencies Limited is pleased to introduce Road Rescue, a new service offering affordable vehicle breakdown cover for motorists and motorcyclists in Ireland, supported by AXA Assistance.
Road Rescue Ireland's 24-hour emergency car and motorcycle breakdown cover includes a comprehensive choice of annual policies for motoring within Ireland and Northern Ireland, between Ireland and the UK, and European breakdown cover for road travel to more than 30 countries throughout Europe.
Road Rescue has launched just in time for the busy holiday travel season, when winter weather poses many challenges for motorists.
Max Perry, CEO of Travel Insurance Agencies Ltd. (TIA Ltd.) said:
"We have provided a successful vehicle breakdown service in the UK for more than 10 years and saw the need for an affordable road rescue service in Ireland. In selecting an emergency response partner for Road Rescue, AXA Assistance stood out as the obvious choice. With more than 20 years experience and an extensive network of support vehicles and rigorously vetted technicians, they have the proven ability to offer our customers the highest levels of care."
"By avoiding the mainstream comparison sites we are able to pass along the lowest prices to our customers. There are no gimmicks, we just focus on what everyone wants: a reliable and excellent service and great value for money."
With AXA Assistance providing an average response time of 40 minutes and up to eight out of ten breakdowns fixed at the roadside, the primary goal of Road Rescue is to get you back on the road as quickly as possible, with a minimum of fuss.
Further benefits of the service provided by Road Rescue include: free caravan and trailer recovery, priority response for vulnerable drivers, and free car key and home key cover. European breakdown cover includes repatriation of a car or motorbike if repairs cannot be made while abroad. The Road Rescue help line is manned 24/7 by multi-lingual operators.
Road Rescue Ireland policies are easy to book on-line, with an immediately downloadable Cover Note and policy documents.
Road Rescue, through AXA Assistance, provides access to over 100 agents and 400 service and recovery vehicles in the Republic of Ireland. Overall, AXA has an established network of more than 500 specialist operators and over 4,500 service vehicles throughout Europe.
Travel Insurance Agencies Limited is an independent broker, trading in Ireland under RoadRescue.ie and Travel Insurance Direct Ireland, and in the UK under Travel Insurance Direct, and Vehicle Rescue Direct.
Road Rescue is underwritten by Inter Partner Assistance SA, a wholly owned subsidiary of AXA Assistance. AXA Assistance is a part of the well known and respected worldwide AXA Group. They are ranked as the largest insurer in the world (by net written premium) and known globally as a top insurance brand, with 13,000 employees in Ireland and the UK.
Matt Hall, Office Manager for TIA Ltd., said, "We believe Road Rescue Ireland to be the best value breakdown cover available today in the Irish market. To celebrate the launch of our new vehicle breakdown package we have already extended an offer of a 10% discount to existing TIA Ltd. customers. We are now offering a 10% introductory 'welcome' discount to new Road Rescue customers, valid until 10 January 2013. For more information and to obtain the discount code customers should visit our Facebook page."
"Here at TIA Ltd., along with AXA Assistance, we have been providing great value UK breakdown cover for over 10 years. Now motorists in Ireland can benefit from the same outstanding assistance as over two million drivers in the UK."
Notes for Editors:
Road Rescue is a trading name of Travel Insurance Agencies Limited (TIA Ltd), an independent broker based in the UK. Established in 1995 and trading since 1996, TIA Ltd. is one of the UK's most established and respected travel insurance companies, providing comprehensive travel insurance and breakdown cover policies to residents of both Ireland and the UK.
Travel Insurance Agencies Limited is authorised and regulated by the Financial Services Authority (FSA Number 306767).
Inter Partner Assistance SA is regulated by the Financial Services Authority in the United Kingdom and also regulated by the Central Bank of Ireland for conduct of business rules.
This information can be checked by visiting the FSA website.