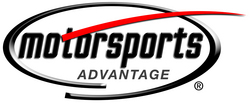 We would attend a major RV rally and see 2,000 to 3,000 RVs
(Vocus) June 16, 2008
Coach-Net Technical and Roadside Assistance recently expanded its new concierge services into a separate division just for motorsports enthusiasts called Motorsports Advantage.
For $109.50 a year, plus $10 application fee, Motorsports Advantage members have access to a dedicated toll free number which they can use 24/7 for personal assistance, including traffic reports, ticket reservations, camping and parking assistance, grocery delivery, finding lowest priced gas, business locator, weather reports, ATM locator and up-to-the-minute point standings and driver stats, plus much more (see extensive list attached).
The growth of concierge services has been identified as one of the top ten trends in the travel industry for 2007-2008, according to the Randall Travel Marketing report. Marketing columnist and consultant Alf Nucifora notes that concierge services have moved from hotel to mainstream with such things as personal shopper services and valet parking at shopping centers. Another example: corporations that have contracted for services to help employees "ameliorate the stress and difficulties of daily life, thereby releasing the employee to devote more time and focus to company matters. Assistance is now available for a variety of needs, including relocation, dining, gifts and shopping, healthcare, travel, entertainment, home repairs, etc.," says Nucifora.
And if personal assistance can be called upon to help you work better, well, it can help you play better, too. That's what the folks at Coach-Net saw when they surveyed the growing popularity of motorsports events with RVers, a growing segment of travelers that the company provides roadside assistance for. "We would attend a major RV rally and see 2,000 to 3,000 RVs," said Tabitha Lederer, Coach-Net director of affinity sales. "Compare that to a NASCAR event where there may be anywhere from 10,000 to 12,000 RVs."
Many other motorsports have seen an increasing number of enthusiasts as well, including drag racing, off-road racing, motocross, motorcycles, ATV events and even snowmobiling. Motorsports Advantage is designed to provide fans and participants in all of these motorsports what they need to enjoy each event.
While Coach-Net is a major supplier of roadside assistance for RVers, it is not necessary to own an RV to use Motorsports Advantage. Coach-Net introduced concierge services in February 2007 as part of the natural outgrowth of its expanded assistance options. 24/7 Technical and Roadside Assistance and Concierge Services became the base package for all three levels of traveler assistance Coach-Net offers. Coach-Net launched Motorsports Advantage this past April as a sister service and the only one of its kind to cater exclusively to motorsports fans, combining specialized motorsports concierge services with its roadside assistance.
For the real motorsports enthusiast, who may attend several events a year, the $109.50 annual fee can be a bargain in terms of time saved. "There is no limit on the number of calls or the amount of services used," said Lederer. "And our roadside assistance covers personal vehicles as well as RVs."
"The feedback thus far has been extremely positive," said Lederer. "People are excited that something has been designed and is geared for their interest in motorsports."
"Especially when you're a race fan, you just really want to focus on having a good time and being there to watch your favorite driver. You don't want to worry about all the particulars like how you're going to get there, or if you will have the proper equipment when you get there. Our concierge services do all the work for you so that you can just enjoy your time," said Lederer.
With personal assistance just a phone call away, the grand hotel lobby has been extended to racetracks across the country, further raising the bar of the motorsports experience. For more information call 866-590-5944 or visit http://www.motorsportsadvantage.com .
For more information and comments, contact:
Tabitha Lederer
928-855-2601
tlederer@coach-net.com
###