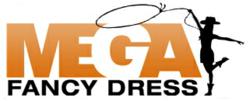 (PRWEB UK) 11 September 2012
Roald Dahl, author of popular books, such as, 'Charlie and the Chocolate Factory', 'Matilda', and 'The Twits', is generally considered to be one of the greatest children's storytellers of all time. Dahl is acclaimed the world over and the upcoming annual Roald Dahl day on 13 September is testament to his influence. Roald Dahl Day is a great time for children to get dressed up and celebrate the work of their favourite novelist, especially if they can get to 'The Roald Dahl Museum and Story Centre' in Buckinghamshire. This year's event also happens to be in the 30th anniversary of Dahl's book 'Big Friendly Giant'.
In addition to Roald Dahl Day, Friday 28 September this year has been dubbed the 'Dahlicious Dress-Up Day', where schools are invited to dress up as Roald Dahl characters and raise money for Roald Dahl's Marvellous Children's Charity in the process. Children's Book Week 1-7 October is just around the corner, with another opportunity for kids to dress up and celebrate an author. This is just one of the many events where schools encourage children to dress up, have fun, and raise money for charity. Between 'Dahlicious Dress-Up Day',Children's Book Week, Sports Relief, Halloween and World Book Day, kids are continuing to wear fancy dress on many occasions.
Mega Fancy Dress notes that it is not just Roald Dahl's books that are inspiring children to dress up. Where's Wally, Horrid Henry and The Very Hungry Caterpillar are all huge when it comes to dressing up as your favourite book character. Equally, Harry Potter fancy dress costumes are a leading choice for Halloween.
Mega Fancy Dress is seeing Roald Dahl themed costumes pick-up in demand. Sales Director, Natasha Amin, states "Kids love to dress up as their favourite book characters and that is why we have a dedicated category to world book day fancy dress. As for Roald Dahl, our 'Charlie and the Chocolate Factory' costume range is very popular, especially the 'Oompa Loompa' and 'Willy Wonka' costumes. 'Fantastic Mr. Fox' costumes are also hot sellers, with the film adaptation still fairly fresh in people's minds. 'The Witches' costumes are doing very well, as they are also very suitable for a Halloween fancy dress outfit next month. Our huge animal fancy dress costume range is also sure to have any of the many animals featured in various Roald Dahl novels, such as, 'The Giraffe and the Pelly and Me' and 'The Enormous Crocodile'."
Live-action and animated film adaptations of Roald Dahl's novels have also kept the characters fresh, with films like Tim Burton's 'Charlie and the Chocolate Factory' starring Johnny Depp, 'James and the Giant Peach' and 'Matilda' doing well critically and financially. Matilda has also had a revamp at the theatre with Tim Minchin's critically acclaimed musical version storming the West End.
'Dahlicious Dress-up Day' is looking set to inspire children's imagination for a day of fancy dress fun and adds another dressing up event to the calendar. With so many fancy dress events for kids in the year, Mega Fancy Dress would not be surprised to see children wearing Roald Dahl inspired costumes during Children's Book Week, World Book Day early next year and dancing at a Halloween fancy dress party come October 31!
About Mega Fancy Dress
Mega Fancy Dress is a UK based company that provides Fancy Dress Costumes and accessories to online customers. Since 2006, Mega Fancy Dress has consistently offered the best quality fancy dress costumes at some of the most competitive prices on the market. Mega Fancy Dress is a Top 5 Google UK searched online fancy dress company.
Follow Mega Fancy Dress:
On Twitter: @ megafancydress
On Facebook:megafancydresscostumes
For more information visit http://www.megafancydress.co.uk or call +44 (0)845 634 4193