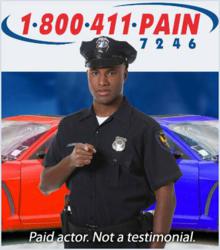 It is our responsibility to supply the children with new useful materials, that they will be proud to bring to school. Says Dr. Robert Lewin
Miami, FL. (PRWEB) September 05, 2012
411 Pain, a lawyer referral service and national network of therapy centers to help injured people in auto accidents, announces the return of their annual Back-to-School backpack giveaway.
The 411 Pain Back-to-School backpack giveaway will visit schools in the Miami area, providing free backpacks to children eager to start the school year. These backpacks will come filled with items such as: pencils, pens, paper, rulers, crayons, notebooks, and a $25 gift certificate to purchase supplies required for their daily classes. In addition, 10 lucky children will receive a backpack with the same supplies, plus a brand new computer and a 100-dollar gift certificate. The campaign began on August 4, 2012 and will visit elementary schools in the Miami area while supply last.
"The first day of school is such an exciting moment for a child," says Dr. Robert Lewin 411 Pain president. "It is our responsibility to supply the children with new useful materials, that they will be proud to bring to school."
411 Pain and Dr. Robert Lewin realize how economically stressful the start of a new school year can be for many families in South Florida. Especially those who can't afford the school supplies and backpacks their children need. Fortunately 1-800-411-Pain understands this and has always been present to encourage and support education in the community.
This is just one of the many campaign's 1-800-411-Pain promotes to support child education. If you would like to learn more about 411 Pain's campaigns or would like to support children in your community please visit http://411pain.com/news.
About 411 Pain
411 Pain is a national leader in car accident assistance and lawyer referral service. Founded by Dr. Robert Lewin in 1997, 411 Pain currently has 47 clinics in Florida, Minnesota, Massachusetts, Tennessee and Georgia. The clinics offer a wide range of therapeutic treatments, including chiropractic, orthopedics, physical therapy, and massage therapy.
For more information, please contact 411 Pain at 1-800-411-PAIN (411-7246)