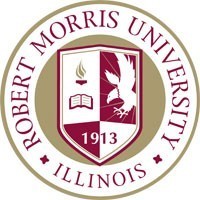 We are looking to join forces with the Elgin Chamber of Commerce as we get closer to the opening quarter of our Elgin campus
(Vocus) September 3, 2009
Administrators from Robert Morris University are beginning work on a new campus, the ninth for RMU in Illinois, in Elgin. Located at 1707 N. Randall Road, the Elgin campus is designated as a branch of the RMU School of Business Administration. Classes are set to begin in September of 2010.
Construction will take place at the site to transform the former suite of offices into classrooms. Specially designed wiring will allow for Wi-Fi capabilities throughout the campus and integrate the use of student computers and hand-held devices with the classroom technology and curricula.
Classes for students working toward a degree in business administration will begin in September 2010 at this location. Until then, admissions counselors will be working alongside space designers and construction workers to prepare for opening day.
"We are looking to join forces with the Elgin Chamber of Commerce as we get closer to the opening quarter of our Elgin campus," said Catherine Lockwood, Sr. Vice President for Enrollment. "In the meantime, we are pleased to have interested students stop by to begin the admission process and learn about the financial aid that is available. High school seniors in the area are encouraged to make an appointment and learn about what Robert Morris University has to offer. In this economy, attending college while living at home has definite financial benefits."
The School of Business Administration at Robert Morris University is the largest school within the university. Students at the Elgin campus can work toward a degree in business administration or accounting.
RMU has been recognized as a state leader in awarding bachelor's degrees in business management and is among the nation's top providers of associate degrees in business management. Last year, RMU awarded more than $20 million in institutional scholarships.
For additional information, prospective students are encouraged to contact an Elgin campus admissions counselor at 847-622-5900. Additional information on Robert Morris University is available at http://www.robertmorris.edu .
Robert Morris University Illinois is a not-for-profit, baccalaureate and graduate degree granting institution, accredited by the Higher Learning Commission of the North Central Association of Colleges and Schools.* The University serves over 8000 students interested in getting an education in business, graphic arts, nursing and health care, culinary and computer studies at its main campus in Chicago, as well as at locations in DuPage, Orland Park, Bensenville, Springfield, Peoria, Schaumburg and Lake County. For more information, call 800-RMC-5960 or visit the web site at http://www.robertmorris.edu .
*Higher Learning Commission of the North Central Association of Colleges and Schools, 30 N. LaSalle Street, Chicago, IL 60602, 312-263-0456.
###