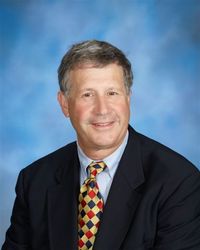 Providence, RI (Vocus) July 13, 2010
Robert A. Stanton, MD will be installed as the 39th president of the American Orthopaedic Society for Sports Medicine (AOSSM) on Saturday, July 17, 2010, during the Society's Annual Meeting in Providence, Rhode Island (July 15th-18th).
Dr. Stanton is the chairman and managing partner of Orthopaedic Specialty Group, P.C. in Fairfield, Connecticut. A private practice committed to leadership, innovation and comprehensive musculoskeletal care. Dr. Stanton has built his career emulating those core values.
He has served on multiple AOSSM committees, including the Board of Directors, Medical Publishing Board of Trustees and Council of Delegates. Dr. Stanton also holds membership in the Connecticut State Medical Society (CSMS), Yale Orthopaedic Association (YOA), Fairfield County Medical Association (FCMA), the International Society for Arthroscopy, Knee Surgery & Orthopaedic Sports Medicine (ISAKOS) and the Arthroscopy Association of North America (AANA).
Dr. Stanton graduated from Williams College in 1968. He completed Columbia University College of Physicians and Surgeons in 1972. While in medical school, Dr. Stanton spent one year as the Edward John Noble fellow in the School of International Affairs at Columbia, allowing him to pursue his longtime passion in international diplomacy. He was a surgical intern and resident at Columbia Presbyterian Medical Center from 1972 to 1974. Dr. Stanton completed his orthopaedic residency at Yale University in 1977.
He is currently the Clinical Instructor of Orthopaedic Surgery at Yale University School of Medicine. In addition, he serves as Senior Attending Physician at Bridgeport Hospital and as staff at St. Vincent's Medical Center and Fairfield Surgery Center. Dr. Stanton serves as Team Physician for Fairfield University's athletic teams, the Bridgeport Sound Tigers hockey team and the Bridgeport Bluefish baseball team. Early in his career, Dr. Stanton served as a physician to the 1980 Winter Olympics in Lake Placid, New York. He has been a team physician for the US National Ski Team since that time. He is also a member of the medical pool for USA Gymnastics.
An avid skier and polo player, Dr. Stanton has a long running relationship with sports medicine. A native of Great Neck, Long Island, Dr. Stanton and his wife Debby have made Connecticut their home since 1977. They have one son and two grandchildren.
The American Orthopaedic Society for Sports Medicine (AOSSM) is a world leader in sports medicine education, research, communication and fellowship, and includes national and international orthopaedic sports medicine leaders. The Society works closely with many other sports medicine specialists, including athletic trainers, physical therapists, family physicians, and others to improve the identification, prevention, treatment, and rehabilitation of sports injuries. AOSSM is also a founding partner of the STOP Sports Injuries campaign to prevent overuse and traumatic injuries in kids. For more information on AOSSM or the STOP Sports Injuries campaign, contact Lisa Weisenberger at lisa(at)aossm(dot)org or 847-292-4900.
###