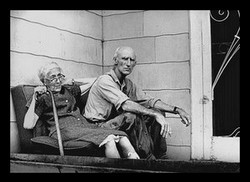 "In 2007, the average cost of a semi-private room in a nursing home was $73,000 annually and home care is just as expensive. With an average stay of 2.4 years, that's more than $175,000 per average stay."
Beaumont, California (PRWEB) December 19, 2011
The Obama Administration just recently decided to scrap the C.L.A.S.S. Act, which would have been the first national, government run Long Term Care insurance program in the USA. Long term care is care that is provided to people with disabilities or chronic illnesses when the physical and mental conditions prevent the carrying out of activities of daily living, such as bathing, eating, and dressing. Consumers should use this time to research what they can about the misconceptions of having a LTC policy.
--"I'm too young to need long term care"
Even though it's usually associated with aging, anyone may need long term care at any time. 40% of people receiving long term care are working adults under the age of 64. Accidents, chronic illnesses, and disabilities can occur at any age.
--"My family will take care of me when I'm older"
Nowadays, children are more likely to move away from their parents' homes, and many older children are working longer hours and taking less vacation time. Without the right assistance, caring for a family member can be time-consuming, physically and mentally draining, and extremely costly. Caregiving has been linked to the deterioration of the caregiver's health and even affects their family life.
--"Only nursing homes/facilities are covered by LTC insurance"
70% of LTC recipients still live at home with friends and family. Long term care insurance allows people to choose where they would like care provided, such as adult day care centers, assisted living facilities, hospice, nursing facility, in the home, and others even receive long term care from home healthcare agencies.
--"My health insurance or HMO covers LTC costs"
Usually, health insurance plans and programs only cover expenses related to an illness or injury and covers only hospital visits, doctor visits, and prescriptions. Even the most comprehensive plans won't pay for assistance with daily activities. A long term care insurance policy is the only private coverage available that covers such activities.
--"Long term care and disability insurance are the same thing"
LTC insurance covers home care, assisted living, or nursing home expenses, while disability insurance only replaces income when someone gets hurt or ill.
As a health care provider for the past twenty years, it is Robert Cardona LTC Insurance Solutions Inc.'s sincere desire to assist clients in planning for in-home custodial/hospice care. In accordance with the philosophy of Occupational Therapy, Robert Cardona LTC Insurance Solutions Inc. promotes self-esteem through emotional and physical well-being throughout ALL of the human experience and would be honored to serve as the agent of choice for the consideration of the appropriate LTC product to meet every individual's needs.
# # #