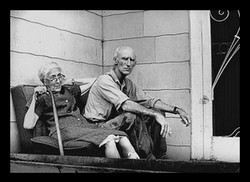 Only 10% of seniors over 65 have private long term care insurance.
Beaumont, CA (PRWEB) February 29, 2012
Of the five candidates (Ron Paul, Rick Santorum, Mitt Romney, Newt Gingrich, and Barack Obama) who were surveyed about long term care and other senior interests, only President Obama and former House Speaker Gingrich responded. Obama's answer was just a recital of past efforts aimed at supporting home and community based care, workforce training, and caregivers. He also mentioned the CLASS Act failure, but didn't offer any new alternatives. Obama also failed to mention that his most recent budget would freeze or cut funding for many critical supports for the elderly and younger people with disabilities. However, his lack of interest is not new, seeing as he had little to say about long term care during his 2008 election campaign as well. Gingrich used the survey as a platform to renew his calls for repealing the 2010 Affordable Care Act, turning MediCare from a guaranteed federal benefit into a defined donation program and replacing the existing Medicaid system with a federal block grant. Rather than having to wait for one of the candidates to bring the issue up, Robert Cardona LTC Insurance Solutions Inc. would like to provide information about how a Long Term Care insurance policy can possibly be quite beneficial.
"70% of people who reach age 65 will need long term care at some point in their lives." (SOURCE: National Council of Aging) An LTC insurance policy generally covers in-home care, assisted living, adult daycare, respite care, hospice care, skilled nursing home and Alzheimer's facilities. Although someone may qualify for MediCare, they only cover LTC costs for a short duration and only under specific circumstances. However, a California Partnership Long Term Care insurance policy can provide the resources to pay for LTC costs and allows the policyholder to participate in making decisions that would modify their care.
According to USA Today, "The younger you are when you buy a policy, the lower the premiums, but you'll have to pay them for a longer period." Generally, the best time to apply for LTC insurance is while the applicant is still healthy and insurable, which is usually during the ages of 45-65 years old (Pre-Retirement). If applying after the care is already needed, the applicant will most likely be rejected. And just who determines if an applicant is eligible for an LTCi policy? A qualified physician, of course.
Robert Cardona Long Term Care Insurance Solutions Inc. offers alternatives that break the cycle of leaving the LTC responsibilities to unsuspecting and unprepared offspring. This will ease future expenses, stress, and guilt over difficult decisions that arise when LTC becomes a medical necessity. Purchasing a California Partnership Long Term Care insurance policy can help alleviate physical, financial, and emotional burdens otherwise left on friends and family and allows the policy holder to maintain home independence, financial reliability, and, of course, peace of mind. While ensuring the ability to secure quality care, a CPLTC policy also protects family savings from outrageous LTC costs. Almost every aspect of a CPLTC policy can be customized to fit the policy holders wants and needs. Most companies even offer a discount if the applicant is healthy and/or applies with their spouse or partner. Some LTCi policies even pay the policyholder a benefit when they are no longer able to perform two out of six of the Activities of Daily Living (ADLs), which are bathing, dressing, eating, toileting, incontinence, and transferring.
As a health care provider for the past 20 years, it is the sincere desire to assist clients in planning for in-home care or custodial/hospice care in accordance with the philosophy of occupational therapy. Robert Cardona Insurance Solutions Inc. promotes self esteem through emotional and physical well-being throughout ALL the human experience and would be honored to serve as the agent of choice for the consideration of the appropriate LTC product to meet every individual's needs.
# # #