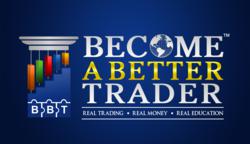 I am excited to return to Paris for the first ever Salon Forex Friday tradeshow and to be a part of this historical event with my French colleagues and friends.
Chicago, IL (PRWEB) May 22, 2013
After an impressive showing at the 2012 Salon du Trading conference in Paris, France, International Trading Champion Rob Hoffman has been invited back for yet another live trading competition. At the first ever Salon Forex Friday trading event, Mr. Hoffman will be spotlighted as he faces seven of the top European traders. Similar to the Salon du Trading , the Salon Forex Friday will feature a Duels De Trading , however, these duels will focus on trading the currency markets.
The event will take place n in Paris, France at the Espace Pierre Cardin on May 24th, 2013. Doors will open 10 minutes prior to each event, with the option for VIP attendees to gain earlier entry. Those interested in attending the event can contact the Become A Better Trader offices directly or register on the conference website at http://www.salonat.com/.
Hosted by André Malpel and Valérie Malpel – Cornélius, the Salon Forex Friday is the first Forex specific event and has been added to their other popular annual trading events including the Salon du Trading and the Salon de l'Analyse Technique et Graphique des Marches Financiers.
"It is always a pleasure to be invited to share my techniques and strategies in the live markets" said Hoffman shortly after receiving the invitation. He added, "I am excited to return to Paris for the first ever Salon Forex Friday tradeshow and to be a part of this historical event with my French colleagues and friends."
Those who are able to attend will also benefit from select presentations, exhibits, panel discussions, and more. As one of the premiere European trading events, this should not be missed for anyone local or those who can travel to attend.
Mr. Hoffman has quickly gained recognition as a leader in the professional trading community, as well as an innovator in the trading education community. Mr. Hoffman operates a unique Live Trading Room where students watch his every move, hear his thought process out loud, and ask questions all while he identifies and executes high probability trades.
About Rob Hoffman
Rob Hoffman is Founder and CEO of Become A Better Trader, Inc. and an 18+ year veteran of the financial markets. Mr. Hoffman is a Professional Trader, frequent speaker for the major financial exchanges, commentator on market and instrument direction. He is also as highly skilled educator and passionate mentor to tens of thousands of students from around the world, an International Trading Champion, and consultant to institutional clientele as well as aspiring traders.
For more Media Inquiries or information about this special event or upcoming events, contact Kim Thomas at media (at) becomeabettertrader (dot) com or visit http://www.BecomeABetterTrader.com.
About BecomeABetterTrader.com
Become A Better Trader Inc. provides must-have educational resources in the area of Futures, Forex, Stocks, Options, and ETFs with a focus on both intraday and swing trading strategies for both short-term and long-term traders and investors. Clients range from aspiring traders to institutional clientele requiring private consultation.