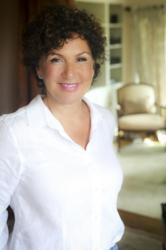 We're proud to be Comcast's promotional partner for over decade. It was a delight to work with them and help promote the appearance of their celebrity talent, - Tiffani Faison.
Boston, MA (PRWEB) February 27, 2013
Through its "Partner Promotions" division, Boston PR and communication company Robin Samora Inc. represented Comcast's Xfinity brand at the Boston Wine Expo, which was held on February 16-17, 2013.
On behalf of Comcast, Robin Samora Inc.'s Partner Promotions team engaged Expo visitors with information and demonstrations of the leading brand's full suite of broadband products, which include: TV, phone, high speed internet, and home security and automation products. The Partner Promotions team also supported Comcast in managing the appearance of celebrity chef Tiffani Faison, who was runner-up on the first season of Bravo's "Top Chef."
"We're proud to be Comcast's promotional partner for over decade," commented Robin Samora. "They're an ideal client of ours, because they're innovative, visionary, and far ahead of the curve in a very competitive marketplace. And it was a delight to work with them and help promote the appearance of their celebrity talent, Tiffani Faison. The response was overwhelming and it was great to see so many fans turn out to take pictures and get autographs."
Robin Samora Inc.'s Partner Promotions division offers brand ambassador marketing for top-tier talent and leading organizations, including Fortune 500 companies. Its mission is to create a deeper engagement with audiences via unique promotional experiences, and generate a positive, lasting impression that ultimately leads to more loyalty, leads, sales, mind share and market share.
"By far the most exciting and rewarding aspect of the work that our Partner Promotions division does for our clients is that we're actually out there interacting directly with current and prospective consumers and influencers," added Samora. "While back-end strategy, consulting and planning are integral components of what we do, there is no substitute for getting out there 'on the ground' and really making an intimate connection with target audiences."
Prospective clients can learn more about Robin Samora Inc.'s Partner Promotions at: http://www.robinsamorainc.com/partner-promotions/.
They can also take advantage of the communication company's complimentary 30-minute PR assessment to discover the strategies, tactics, tools and methods they need to: get noticed, generate results, and create a platform that brings more ideal clients to their door.
For more information or media inquiries, contact Robin Samora at (617) 921-3448 or visit RobinSamoraInc.com.
About Robin Samora Inc.
Telling a story is personal. Sharing it is an art. Technology makes it global. Robin Samora Inc., a Boston based PR firm blends all three to take its clients' businesses and brands to the next level. With clients like Comcast, WBZ-TV and Blue Man Group, and a roster of authors, entrepreneurs and experts nationwide, the firm prides itself on being a "Promotional GPS" that takes its clients' brands where they want to go to be seen, heard, engaged and remembered. With over two decades of experience, the firm is as comfortable on major media highways as it is on out-of-the-way niche back roads.
Learn more at http://www.RobinSamoraInc.com.