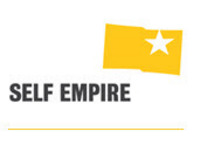 "The time has come for everyone to learn how to steer their own ship"
(PRWEB) December 30, 2009
Is it possible to rid North America of unemployment, while saving small businesses during economic downturn? A Canadian CEO believes we can, and has put his money where his mouth is.
With the words "This is our time" still ringing in his head, Rob T. Case thought of his own friends and family. Many of them now unemployed as the economy took it's toll across the board. Rob decided to issue himself a challenge that night. He would come up with a way to help the North American economy.
After three months, and many rejected ideas, Rob felt he had come up with something worth pursuing. With a successful background in online marketing behind him, and much of his prior experience in offline sales, Rob realized that both can work hand in hand.
Forming a team in Waterloo, Ontario last June, Case set out to build the foundations necessary for Self Empire. Putting the pieces together was not an easy task.
In order for Self Empire to work for small businesses, it needed to offer extensive marketing services to the business at no cost. Case decided that results based marketing would be the only way to go. This means that a business that joins Self Empire gets all of it's marketing done free of charge, and only pays a small commission once a sale is actually made.
On the other hand, in order to help the unemployed, students or those simply scraping by, Case knew he would have to make their roles as independent contractors as simple as possible. To achieve that, Rob knew he would have to take the most difficult aspects of marketing and sales out of their hands.
The end result is selfempire.com. The website offers contractors the ability to enter a marketplace of promotions, either local or North America wide, and select which ones they want to market. Once selected, they receive the information, flyer templates and tips towards making the sale. Self Empire takes care of contracts, negotiations, tracking and collection of commissions on behalf of their independent contractors.
Businesses are welcome to apply for the service, but only qualified businesses are let into the marketplace. Self Empire picks the businesses based upon specific criteria, and has an immediate termination policy for "skimmers".
Rob's hope is that the public will be inspired to use Self Empire to help themselves get ahead, and plans to reinvest much of the profits made into various seminars, services and events aimed at helping people achieve their own Self Empire.
###