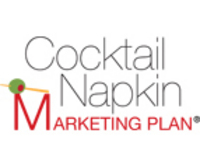 Entrepreneurs are great at creating products and providing services, but they tend to hit a roadblock when it comes to setting a marketing strategy
San Francisco, CA (PRWEB) July 3, 2008
Robyn Levin, a San Francisco-based strategic marketing expert and speaker, today releases a concise marketing plan template that helps small business owners get unstuck. "Entrepreneurs are great at creating products and providing services, but they tend to hit a roadblock when it comes to setting a marketing strategy," Levin said.
According to the US Census Bureau, each day 2,356 Americans go into business for themselves, and these small businesses now account for a whopping 78% of all US companies. Levin notes that the vast majority of these firms don't have a strategic marketing plan to keep them on track.
"Those who fail, failed to plan..."
Even Fortune 500 companies have been launched from a simple sketch on a cocktail napkin. It's the sheer clarity of a pocket-sized plan that makes it easy to follow and get results. Seat-of-the-pants marketing may work in the short term, but especially in an uncertain economy, an organized written plan is crucial. As we're often told, nobody plans to fail, they just fail to plan.
Levin wrote the Cocktail Napkin Marketing Plan™ e-book to give entrepreneurs access to a cost-effective, customized plan - one they can create themselves on the plane during their next business trip. Joanne Black, a professional speaker and author of "No More Cold Calling™" says, "Robyn Levin's ebook, Cocktail Napkin Marketing Plan™ is like marketing magic. In less than two hours, I created my Marketing Plan with specific quarterly goals that were simple, straightforward, and achievable."
A serial entrepreneur and marketing expert, Levin condensed her business successes and experience building clients' companies into this marketing business plan template. "It's designed to help overwhelmed business owners raise capital, expand into new markets, discover proven Internet marketing techniques and differentiate their businesses," says Levin. The Cocktail Napkin Marketing Plan™ is available at an introductory rate at http://www.businessplantemplate101.com.
About Robyn Levin:
Founder of R. Levin Marketing Group and author/creator of the Cocktail Napkin Marketing Plan™, advises small business owners and entrepreneurs on growing their companies by integrating traditional advertising with new media, such as blogs, online PR and Internet marketing strategies.
Contact:
Robyn Levin
Founder/President
R. Levin Marketing Group
Phone: 415.690.9990
###