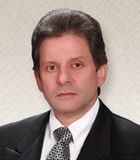 It's easy to take for granted the freedom of holiday travel, but we all need to remember that we are responsible for driving safely.
Rochester, N.Y. (PRWEB) July 03, 2012
Rochester car accident lawyer Scott C. Gottlieb today reminded New York motorists to drive safely as roads stay crowded throughout the Independence Day holiday week.
"The 4th of July is a good time to remind drivers, including teenage drivers, that, as Eleanor Roosevelt said, 'With freedom comes responsibility'," said Gottlieb, a New York native with more than 30 years of experience as a New York personal injury attorney in a variety of practice areas, including insurance settlements.
"It's easy to take for granted the freedom of holiday travel, but we all need to remember that we are responsible for driving safely," continued Gottlieb of the New York personal injury firm, Scott C. Gottlieb & Associates, LLP.
"Safe driving means no drinking and driving, no distracted driving, such as talking on cell phones or texting while driving, and no sleepy or fatigued driving."
Gottlieb pointed out that the AAA auto club has predicted that more than 42 million Americans will travel more than 50 miles from home over the between Tuesday, July 3, and the end of Sunday, July 8. That's nearly 5 percent more than in 2011, and about 42 percent more than in 2009, AAA says.
Gas prices have fallen below $3.50 a gallon nationwide on average, down from a peak in April of more than $3.90 a gallon and down from an average of $3.57 a gallon in July 2011. The GasBuddy.com website said the average price of a gallon of gas in New York as of July 2 was $3.57. In Pennsylvania, it was $3.30.
Because of the lower gas prices, AAA expects 84 percent of July 4th holiday revelers to travel by car.
July 4 is the second-deadliest day for drunk driving deaths in the U.S., just behind New Year's Day, according to the AAA Foundation for Traffic Safety.
In New York, the statewide Fourth of July STOP DWI crackdown began June 29 and continues through July 5, according to the Governor's Traffic Safety Committee.
"It's an unfortunate fact that holiday celebrations can lead to motor vehicle accidents caused by drinking and driving," Gottlieb said. "Drinking is another of our freedoms that calls for responsibility."
When drivers act irresponsibly and cause injury or death, those who have been harmed have a right to compensation for their losses, Gottlieb said.
The car accident attorneys at the Law Offices of Scott C. Gottlieb & Associates pursue personal injury and wrongful death lawsuits on behalf of clients in Rochester and throughout New York who face mounting bills and other financial burdens after motor vehicle accidents.
The firm's website provides content to provide general information to New York car accident victims about the state's no-fault insurance laws and of their rights and options if they have been hurt in an automobile crash.
"The possibility of being seriously injured in an auto accident is an inescapable fact, even for safe drivers," Gottlieb said.
"A driver hurt in a car accident that was not their fault has rights," Gottlieb continued. "An experienced New York car accident lawyer understands these rights and can advise seriously injured individuals or their family members of their legal options for seeking assistance with their recovery."
About Scott C. Gottlieb & Associates, LLP
Scott C. Gottlieb & Associates, LLP, handle all types of Rochester personal injury and motor vehicle accident cases, including cases involving cars, trucks, motorcycles, ATVs, snowmobiles and boats. The firm also represents clients in actions for wrongful death, cancer misdiagnosis, dog bites, hunting accidents, birth injuries, brain injuries, construction accidents, fall down injuries and insurance settlements. The firm regularly employs accident reconstruction experts, investigators, photographers and economists to assist in evaluating and preparing personal injury cases. In 2008, the firm reached the $125-million mark in combined lifetime verdicts and settlements. Scott C. Gottlieb & Associates, LLP, features a nearby office in Syracuse at One Lincoln Center, Syracuse, NY, 13202 (local phone number (585) 546-8120) and serves clients in Rochester, Syracuse, Binghamton, Elmira, Watertown and surrounding areas. For more information, call the firm toll free (800) TALK-LAW or use its online contact form.
ATTORNEY ADVERTISING