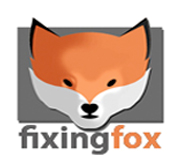 The whole point of fixing a computer is to be affordable, not to be overly expensive to the point the customer needs a new computer.
Rochester, NY (PRWEB) December 17, 2013
Fixing Fox Computers located in the Village of Pittsford, NY a suburb of Rochester, NY in Monroe County has announced that they are cutting down their rates for computer repair services for the lowest ever in history. The reason for this price cut is due to the unbelievable success that the small computer store is having. "The volume has increased tremendously, not only for the computer repair department but also for ipads and iphone repair as well," explains David of Fixing Fox Computers.
The local Rochester, NY computer repair facility has announced its $69.00 repair rate for its computer virus removal service. With this special starting now December and into 2014, the technicians are surprised to learn that many of its customers are coming from all four corners of the Rochester Area for computer services. Some of the qualified customers come from towns in Pittsford, Brighton, Henrietta, Mendon, Fairport, Perinton, Webster, Rochester, Rush, Gates, Chili, Greece, Victor, Canandagua, and as far as Geneseo and Farmington. The Village of Pittsford's computer repair facility may look small from the outside, however they are able to work efficiently on plenty of diverse devices at the same time! "I walked in the other day and there were 6 technicians working away, multi-tasking listening to music and they had a rhythm about their work" said Tony L. who works next door.
The Fixing Fox website has all the rates for repairs or a quick phone call during their work hours may be a good idea to understand more about services and pricing. "The whole point of fixing a computer is to be affordable, not to be overly expensive to the point the customer needs a new computer. Sometimes big chain stores raise the price of repair on purpose to force the customer to buy another computer. "Here, we don't play these games, we are here to fix what needs to be fixed. We can fix anything!" says Cory of Fixing Fox Computers. The Fixing Fox computer repair facility services PC desktops and laptops, and also macbooks, macbook pro, ipads, iphones, iMac, home theater installation and much more.
During the Holiday season many people in Rochester, NY are "shopping local for deals" and Fixing Fox technicians understand that. This is another reason why the technicians have once again have decided to drop prices competitively. The computer store in the Village of Pittsford has been in business and going strong for over 5 years. It is not a surprise that they continue to grow and lower rates at the same time. "Lower rates are what got us where we are today, rather than focusing on fewer jobs and charging Rochester clients lots on money for computer repair services…as some other major retails stores do, we decided to take the route of fixing problems for what is fair." Mentions Peter Jason of Fixing Fox Computers in Pittsford, New York. So if you are looking for great computer service at affordable prices, give Fixing Fox Computers a try for your computer repairs.