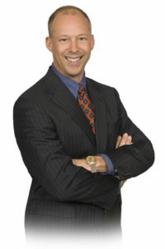 During a buyer's market, a house may stay on the market for a long period before selling (longer inventory period), so sellers may even lower their prices.
Rochester, MN (PRWEB) October 03, 2011
The Rochester MN real estate market is transitioning from a buyer's market to a seller's market, and Realtor Shawn Buryska of Coldwell Banker Burnet Realty announces the perfect combination of knowledge, experience and expertise to guide home buyers and sellers through the current transition. Shawn believes that for the best in Rochester MN real estate sales, both buyer and seller must be well-informed, as shown on his website: http://www.shawnburyska.com. You will find updated MLS listings, vital information about buying and selling houses, explanations of different mortgage types, community information, relevant real estate news, and other valuable data.
Important statistics currently reveal the end of the buyer's market in relation to homes for sale in Rochester MN. For example, 1,221 separate residential properties located in Rochester, MN went under contract from January 1st through August 31st, 2011. This figure is in contrast to 1,112 during the same period of time in 2010. This data shows an appreciable increase of 9.8% during one year. In addition, the average market time for these homes expanded from 121 days in 2010 to 134 days in 2011, or an increase of 10.7%.
Excellent advice and aid regarding today's changing real estate industry can help buyers and sellers make an advantageous residential property purchase or sale. For example, the market for real estate is decided by supply and demand. During a buyer's market, a house may stay on the market for a long period before selling (longer inventory period), so sellers may even lower their prices. During a seller's market, homes usually sell quickly (shorter inventory period), and sellers can often price higher.
In general, when the nation's economy is in an upswing, interest rates are higher, so fewer people can afford to purchase houses. If the economy weakens, interest rates tend to decrease. Then, there is a rise in the affordability index, and a greater number of people can, once again, afford to buy homes. Yet, aligning your home buying or selling time with the market cycle can be very tricky. Since the real estate market often does not move in step with either the stock market or the general economy, it's always best to seek the expert advice of a well-experienced Realtor.
Additionally, data shows the number of new residential listings (1,697) has fallen by 12.4% during the first eight months of 2011 in comparison with the same period of time last year (1,936). The number of houses for sale in Rochester MN now back on the market listings (358) has decreased by 24.2% from the 472 reported for 2010. The numbers of expired and extended listings have also dropped to 8.0% and 14.6% respectively.
The number of active listings of homes for sale in Rochester MN between January 1st and August 31st of 2011 was 1,074, showing a decrease of 20.8% from last year's count of 1,357. In addition, this year's average market time for these houses is 204 days, revealing a decrease of 31.8% from the 2010 average market time of 299 days.
A native of the state of Minnesota, Shawn has lived in Rochester since 1967. First entering the real estate profession in 1986, he has continuously excelled in Rochester MN home sales. His goal has always been to serve each client in a completely reliable, responsible, dependable and consistent manner. Also, knowing the value of a strong company core, Shawn has gathered a dynamic team of real estate experts who will ensure that all aspects and details of a real estate transaction are fully addressed and professionally handled. He is a strong supporter of highly efficient follow-through and follow-up by his team for the most effective, beneficial and profitable home sales possible.
Shawn and his team can also assist you in pricing your home for sale or helping you find your new dream house at the very best level of affordability and quality. They will carefully guide you through the entire buying or selling process—from the initial agreement of terms to the closing, when the deed and mortgage are recorded in the state Registry of Deeds and you become the homeowner (or successful home seller).
For the very best advice on buying and selling homes in today's transitioning real estate market, consult expert Realtor Shawn Buryska and his team of professionals online or by telephone at (507) 252-6745. Let their comprehensive planning along with their highly professional ethics and mastery of persuasion ensure the best possible home sale or purchase for you.
In Shawn's own words, "My team and I are available to be sure you get the answers you need promptly. We work together to be sure that every client receives the follow-through and follow-up necessary for an efficient, quick sale!"
###