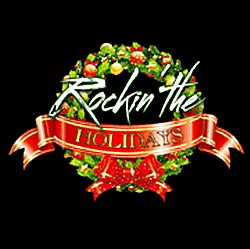 It is hard to think of any place that is more elegant and festive this time of year.
Palm Desert, CA (PRWEB) December 27, 2014
Brad Schmett, Broker Associate with Luxury Homes by Keller Williams today announced that the Live It Up Productions spectacular musical revue, "Rockin the Holiday" series of concerts celebrating the holiday season at the Desert Springs Resort will have a tremendous positive impact on local real estate. Luxury home shoppers and real estate investors favor December to visit the Coachella Valley thanks to perfect weather and a long list of gala events.
Rockin' the Holiday is the first of its kind for the Desert Springs Resort and a new addition to their elaborate entertainment lineup. Desert Springs has always embraced the holiday traditions such as Christmas tree lighting, extravagant decorations and seasonal menus. Always festive and breathtakingly beautiful, the Desert Springs Resort is one of Coachella Valley's most popular spots for celebrating the season.
Schmett recently commented, "It is hard to think of any place that is more elegant and festive this time of year. The addition of this amazing musical review is sure to be a huge hit. So many of our real estate clients tell us how much they enjoy spending December in the Palm Desert and the surrounding areas. We have picture-perfect weather but we are only a short drive from snow for those who like to ski or sled. All of our business establishments and vendors go out of their way to create an atmosphere of beauty and warmth that people of all ages can enjoy. As in years past, we expect to see a big real estate turn out this month."
Expect to hear all of the most popular contemporary Christmas tunes along with traditional favorites as well on Friday and Saturday through December 28. Audience sing-alongs and a live five piece band add to the magic of the season with the spectacular finale that will leave you breathless.
For more information on the Rockin' the Holiday Musical Review event visit http://palmspringsrealestateinfo.com/ps/rockin-the-holiday-musical.
To find out more about investing in Palm Desert, CA real estate visit http://palmdesertrealestateinfo.com.
About Luxury Homes by Keller Williams: Luxury Homes by Keller Williams – La Quinta, is an exclusive, elite and sophisticated group of real estate consultants raising the bar for service in the Palm Desert and Palm Springs area residential real estate market.