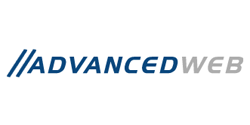 Created by Advanced Web, a Virginia-based web and solutions development firm, the new website features only one property at any given time, and displays the lot for sale for a period of one year, or until it's sold
Harrisonburg, Virginia (PRWEB) May 16, 2013
A website development group that supports real estate agents has created a new platform for localized marketing of properties in the Harrisonburg and Rockingham County areas of Virginia. The new website RockinghamCountyLand.com seeks to connect buyers and sellers in a market that is saturated with inventory.
The company touts their marketing solution for land owners as an exclusive option that will help subscribed properties stand out amongst other lots for sale in an area that local Realtors have said contains 8 years worth of inventory.
Created by Advanced Web, a Virginia-based web and solutions development firm, the new website features only one property at any given time, and displays the lot for sale for a period of one year, or until it's sold. A full search engine optimization program is applied to the website throughout the course of the year, giving advertised properties a needed boost in a crowded market.
The website's operators hope to offer a valuable service for property owners and real estate agents are looking for a unique and modern advertising option that reaches out to potential buyers through the Internet.
RockinghamCountyLand.com provides a unique marketing opportunity for land owners and real estate agents working in Rockingham County and Harrisonburg, Virginia. For more information visit http://rockinghamcountyland.com, or email brad(at)advancedwebllc(dot)com.