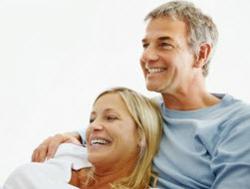 The most important ingredient in successful parenting is a successful marriage.
San Diego, CA (PRWEB) March 28, 2012
RockinMarriage.com is quickly becoming one of the world's most read marriage advice blogs. Offering daily tips and advice for married couples across the globe, information can be read directly from their blog, or via a daily digest email.
In their latest blog post, Ed and Cathy Lorient discuss the implications of having kids, yet keeping marriage as a top priority. The new blog post is titled, "Friends With Kids. Will Your Marriage Work Once You're Parents?'
The blog post can be accessed here:
http://rockinmarriage.com/friends-with-kids-will-your-marriage-work-once-youre-parents/
Within this latest post, Ed and Cathy discuss the new comedy 'Friends with Kids'. They note how impressed they are at the debate it is opening regarding keeping a marriage alive with kids in the fold, too.
Following this, they turn the attention to the book Marriage Confidential, by Pamela Hagg, which posed the theory that modern parenting is killing marriages by taking the focus away from the marital relationship and placing too much emphasis on parenting itself.
Agreeing with the book's premise, Ed and Cathy attest to how hard it can be to make a marriage work when children come along:
"We've already raised our two kids, so we know the challenges of having kids and remaining a couple in love. It's difficult even at the best of times, to say nothing of how hard it can be when parenting gets really demanding" they say.
The couple mention that they agree with Hagg – noting that, since the 1970s, more women decided to embark on successful careers – at a time when the world in general was becoming more goal-oriented. As they believe, this started a trend of sacrificing marriage for parenthood:
"There just doesn't seem to be enough time to be successful at work, be mindful and involved parents and also nurture passion and romance in our marriages" Ed and Cathy add.
As they conclude the blog post, Ed and Cathy share one of the best bits of marriage advice they say they have ever been given. "You can't be really successful as parents unless you put your marriage first", they say.
Where can married couples learn more? Learn how to save marriage by subscribing to Rockin Marriage for free. Visit their daily tips website atRockinMarriage.com.
RockinMarriage (™) thinks this is important information for married couples and asks them to Like our Page on Facebook to learn exclusive daily marriage tips, strategies and new, all with the aim of preserving life's most precious bond. "We'd appreciate your help in spreading the word amongst married couples," says Ed and Cathy.
Like this? Check out RockinMarriage's last article: New Blog Post from Marriage Advice Blog RockinMarriage.com, Announces Tips and Techniques for Making the Age Gap a Positive Passion