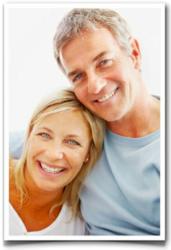 Marriage can be awfully entertaining, but it isn't entertainment.
San Diego, CA (PRWEB) April 02, 2012
RockinMarriage.com is quickly becoming one of the world's most read marriage advice blogs. Offering daily tips and advice for married couples across the globe, information can be read directly from their blog, or via a daily digest email.
In their latest blog post, Ed and Cathy Lorient discuss the influx of relationship-based television. The new blog post is titled, "What does the Kardashian Divorce say about the Value of Marriage?"
The blog post can be accessed here:
http://rockinmarriage.com/what-does-the-kardashian-divorce-say-about-the-value-of-marriage/
Kicking off their latest blog post, Cathy touches on the recent news that Kim Kardashian has filed for divorce just 72 hours after getting married. A new Huffington Post article says that the Kardashian divorce, like their marriage, may become a televised event.
"Kardashian has gotten a great deal of backlash from the public, the media and other celebrities because of her supposed attempts to sell her brand by building up to a wedding and then filing for divorce 72 hours later" says Cathy.
Cathy then claims that some people may believe that divorce is "just a publicity stunt".
The blog post then proceeds to note concern that a lot of television these days has turned romance into drama, detracting from the true value of marriage, love and relationships.
"If the people growing up on these shows grow up feeling that marriage is a temporary situation and one that can be entered into on a whim, then we'll certainly see those divorce statistics rise" Cathy adds.
Following this, Cathy makes a point that if people watch reality shows, they should also keep themselves in check. She makes the point that, if shows like this continue, will it make everyone believe that it is okay to marry two, three or more times on a whim?
"We also need to talk to our kids about the way marriage and divorce is portrayed on TV and in the movies today. Kids don't start out thinking divorce is an accepted solution to boredom or differences, they learn that it is" Cathy concludes.
Where can married couples learn more? Learn how to save marriage by subscribing to Rockin Marriage for free. Visit their daily tips website at RockinMarriage.com.
RockinMarriage (™) thinks this is important information for married couples and asks them to Like our Page on Facebook to learn exclusive daily marriage tips, strategies and new, all with the aim of preserving life's most precious bond. "We'd appreciate your help in spreading the word amongst married couples," says Ed and Cathy.
Like this? Check out RockinMarriage's last article: Top Marriage Advice Blog, RockinMarriage.com, Announces Challenge to Readers: Will their Marriage Work Once they're Parents?