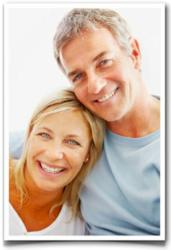 The goal of keeping the element of surprise alive in a marriage is to let your partner know that you love them.
San Diego, CA (PRWEB) April 06, 2012
RockinMarriage.com is quickly becoming one of the world's most read marriage advice blogs. Offering daily tips and advice for married couples across the globe, information can be read directly from their blog, or via a daily digest email.
In their latest blog post, Ed and Cathy Lorient discuss the importance of keeping boredom out of a marriage. The new blog post is titled, "Warding Off Boredom: Keeping the Element of Surprise Alive in a Marriage."
The blog post can be accessed here:
http://rockinmarriage.com/warding-off-boredom-keeping-the-element-of-surprise-alive-in-a-marriage/
Within this latest post, Ed and Cathy start by discussing what humans love about a marriage – security.
"We love knowing not only that there is someone there for us in a time of crisis, but that there is someone to share our daily concerns and routines," they say, making a point that routine is important to achieving security.
They continue to point out that boredom is the ultimate passion killer. They note that it can be easy to ward off inevitable boredom by regularly surprising your spouse.
"Alleviating boredom is a relatively simple task that can be accomplished with a little creativity and imagination," they add.
They then proceed to discuss many ways to surprise your partner. They touch on techniques such as regularly telling a spouse that they are loved, they are still attractive and that they're the one person in life whose company is best enjoyed.
As they make clear, it is the "little things that all add up and contribute to a sense in a relationship that you are either valued and loved or unappreciated and taken for granted."
Ed then shares his top method for surprising Cathy, a technique he feels the blog's readers may also want to try.
He discusses setting an hour a side on the weekend to provide a massage while a bath runs. Following the massage he lets Cathy spend as long as she wants in the tub, while he cooks her dinner.
"This is guaranteed to make them feel totally loved, pampered and blessed out!" he says.
Finally, they share a link for 15 innovative tips for keeping marriage passion alive.
Where can married couples learn more? Learn how to save marriage by subscribing to Rockin Marriage for free. Visit their daily tips website at RockinMarriage.com.
RockinMarriage (™) thinks this is important information for married couples and asks them to Like our Page on Facebook to learn exclusive daily marriage tips, strategies and news, all with the aim of preserving life's most precious bond. "We'd appreciate your help in spreading the word amongst married couples," says Ed and Cathy.
Like this? Check out RockinMarriage's last article: Top Marriage Advice Blog, RockinMarriage.com, Announces Alternative Views on Influx of Televised Relationships