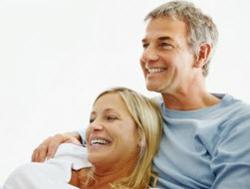 If you're married, you probably say, "I love you" at least once a day. If you don't, you're probably in trouble.
San Diego, CA (PRWEB) April 12, 2012
RockinMarriage.com is quickly becoming one of the world's most read marriage advice blogs. Offering daily tips and advice for married couples across the globe, information can be read directly from their blog, or via a daily digest email.
In their latest blog post, Ed and Cathy Lorient discuss ways to rekindle a romance. The new blog post is titled, "Rekindle Your Romance with 4 Little Words."
The blog post can be accessed here:
http://rockinmarriage.com/rekindle-your-romance-with-4-little-words/
Ed and Cathy start by explaining the possible over-use of the word "I love you."
"Because we use those three little words so casually, they've lost much of their impact. They can be interpreted as an afterthought or automatic response," they say.
They then link their readers to an interesting list of "150 Reasons Why I Love You," an article which was created by a husband with a very loved wife.
Taking inspiration from this article, Ed and Cathy then introduce readers to something new that they have been trying in their own marriage.
They suggest that, for the next few weeks, their readers should refrain from using the three word phrase "I love you" and instead try using four words and saying "I love you because."
"We did it for several weeks and not only saw a real improvement in our romantic life but had a blast doing it," Ed and Cathy add.
They make it clear to their readers that reasons given for loving the other person can be serious as well as fun, light and humorous. They suggest that anything can be said, as long as it is true.
"The point is that we all need to hear WHY we're loved by our spouses. We need to know that the things we do, the people we are and the traits we possess are acknowledged and needed and appreciated by our partners," they say.
They conclude the blog post by once again suggesting that their readers try the new four word "I love you" phrase.
Where can married couples learn more? Learn how to save marriage by subscribing to Rockin Marriage for free. Visit their daily tips website at RockinMarriage.com.
RockinMarriage™ thinks this is important information for married couples and asks them to Like our Page on Facebook to learn exclusive daily marriage tips, strategies and news, all with the aim of preserving life's most precious bond. "We'd appreciate your help in spreading the word amongst married couples," says Ed and Cathy.
Like this? Check out RockinMarriage's last article: Top Marriage Advice Blog, RockinMarriage.com, Announces Innovative Ways to Keep Surprise Alive in a Marriage