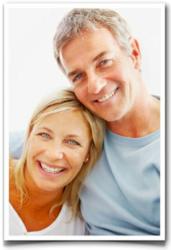 We feel that busy parents need an injection of romance in the marriage more frequently than anyone else.
San Diego, CA (PRWEB) April 18, 2012
RockinMarriage.com is quickly becoming one of the world's most read marriage advice blogs. Offering daily tips and advice for married couples across the globe, information can be read directly from their blog, or via a daily digest email.
In their latest blog post, Ed and Cathy Lorient discuss the importance of setting mid-week time aside to keep a marriage's sparks flying. The new blog post is titled, "Want More Romance in your Marriage? Play Hooky!"
The blog post can be accessed here:
http://rockinmarriage.com/want-more-romance-in-your-marriage-play-hooky/
In their latest blog post, Ed and Cathy begin by touching on the real-life difficulties associated with taking a romantic vacation:
"With jobs, kids and money in the equation, that romantic getaway may be a long time coming for busy parents" they say.
Discussing what a real world couple can do to overcome this, Ed and Cathy suggest planning a mid-week interlude for a quick romantic fix. They link their readers to an article titled "How to Plan a Midweek Romantic Staycation".
They suggest that both partners schedule a 'Doctor's appointment' for one Wednesday morning. During the morning they advise that the couple should enjoy breakfast in bed, followed by making love.
Taking the plan one step further, Ed and Cathy suggest something a little more in-depth:
"We suggest that you both plan ahead for a midweek day off. Use personal time, unused sick time or whatever you have available to you. Then send the kids off to school and spend the day together playing hooky. But you need to do it the right way" they explain.
To assist the mood, Ed and Cathy make it clear that the telephone must not be answered, no housework must be completed and no answering of the front door.
They also set out a few activity suggestions.
These include making love at least once, eating anything that is desired, sensual play and also napping (unless the morning is too much fun, in which case Ed and Cathy suggest skipping this step!).
"Half an hour before the kids are due home, clean up the mess, make yourselves presentable and promise to do it again soon!" they conclude.
Where can married couples learn more? Learn how to save marriage by subscribing to Rockin Marriage for free. Visit their daily tips website at RockinMarriage.com.
RockinMarriage (™) thinks this is important information for married couples and asks them to Like our Page on Facebook to learn exclusive daily marriage tips, strategies and news, all with the aim of preserving life's most precious bond. "We'd appreciate your help in spreading the word amongst married couples," says Ed and Cathy.
Like this? Check out RockinMarriage's last article: Top Marriage Advice Blog, RockinMarriage.com, Announces Ways to Rekindle a Romance