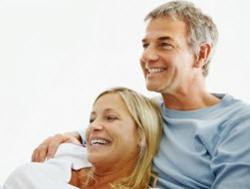 Share hugs, kisses, and affection in ways both of you enjoy.
San Diego, CA (PRWEB) April 24, 2012
RockinMarriage.com is quickly becoming one of the world's most read marriage advice blogs. Offering daily tips and advice for married couples across the globe, information can be read directly from their blog, or via a daily digest email.
In their latest blog post, Ed and Cathy Lorient discuss new ways of keeping passion alive in a marriage. The new blog post is titled, "7 Steps for Rekindling the Passion."
The blog post can be accessed here:
http://rockinmarriage.com/7-steps-for-rekindling-the-passion/
Ed and Cathy kick off their latest blog post by explaining that tips for rekindling marriage's passion are the most common requests they receive from their readers.
They then link their readers to "Love in 90 Days", a website and plan by Dr. Diana Kirschner, who takes her members through a 90-day structured plan that aims to put a couple's marriage back on the passionate track.
For those who don't want to read the entire website, Ed and Cathy condense the steps and post them on their own blog.
They are:

Spend time alone as a couple.
Get to know each other's daily routine and habits.
Take turns in having a ten minute serious listening session as the other talks.
Share the kisses, hugs and affection that both partners enjoy.
Start a silly bedtime ritual with pet names and endearing phrases.
Create a win-win romantic fulfillment.
Act like both partners are having an affair with one another.
Ed and Cathy explain that Dr. Kirschner believes that the above steps are important in order to cultivate a habit of passion within any relationship.
They then quote a passage from the Doctor's own website:
"They are the blueprint for developing the habit of cultivating passion in your relationship. Take out your calendar for the next month. Make notes on which of these steps you would like to focus and work on, indicating the day and time for each. You can do this with your Beloved, or solo if he is not yet on board. He will be!" she writes.
Where can married couples learn more? Learn how to save marriage by subscribing to Rockin Marriage for free. Visit their daily tips website at RockinMarriage.com.
RockinMarriage (™) thinks this is important information for married couples and asks them to Like our Page on Facebook to learn exclusive daily marriage tips, strategies and news, all with the aim of preserving life's most precious bond. "We'd appreciate your help in spreading the word amongst married couples," says Ed and Cathy.
Like this? Check out RockinMarriage's last article: Top Marriage Advice Blog, RockinMarriage.com, Announces How 'Playing Hooky' Can Improve a Marriage