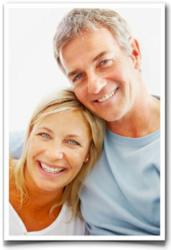 You need to agree that you have decided together to work as a team to save your marriage.
San Diego, CA (PRWEB) April 30, 2012
RockinMarriage.com is quickly becoming one of the world's most read marriage advice blogs. Offering daily tips and advice for married couples across the globe, information can be read directly from their blog, or via a daily digest email.
In their latest blog post, Ed and Cathy Lorient discuss some key steps that any married couple can take to save their marriage. The new blog post is titled, "The Five Best First Steps to Save Your Marriage."
The blog post can be accessed here:
http://rockinmarriage.com/the-five-best-first-steps-to-save-your-marriage/
Within this latest post, Ed and Cathy admit that a number of years ago they were both discussing whether they could, and if they wanted, to save their own marriage.
"Thankfully, we both decided that the answer to both questions was 'Yes.' That wasn't the end of our problems; it was the beginning of the solution," they say.
They explain that the process of saving a marriage involves many steps, each to be taken in turn, as a process.
They then introduce readers to their "Five First Best Steps to Save Your Marriage" mini-series, and explain that in their blog post they will discuss point number one: "Decide on it, as a Team."
"The very first step that you need to take, the first action that you need to take to save your marriage is to decide to save your marriage. That may sound like we're trying to be trite, but we aren't. Any big change you undertake, any difficult task, can only be accomplished once you really decide to achieve it," Ed and Cathy explain.
They go on to advise that the couple must both sit down, with each partner discussing their opinion on saving the marriage. This session should finish with both partners making an active decision to want to work towards saving their situation.
"You may be on different pages sometimes, you may have different goals and ideals, but you have to be committed to working on it together," they write.
To conclude their latest blog post, Ed and Cathy reveal the name of step two: "Learn to Speak your Spouse's Language."
Where can married couples learn more? Learn how to save marriage by subscribing to Rockin Marriage for free. Visit their daily tips website at RockinMarriage.com.
RockinMarriage (™) thinks this is important information for married couples and asks them to Like our Page on Facebook to learn exclusive daily marriage tips, strategies and news, all with the aim of preserving life's most precious bond. "We'd appreciate your help in spreading the word amongst married couples," says Ed and Cathy.
Like this? Check out RockinMarriage's last article: Top Marriage Advice Blog, RockinMarriage.com, Announces 7 Ways to Rekindle a Marriage's Passion