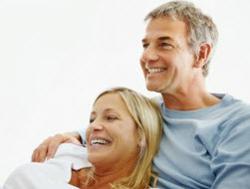 Giving your partner credit for trying may not only make them more successful, but make you happier in the meantime.
San Diego, CA (PRWEB) May 04, 2012
RockinMarriage.com is quickly becoming one of the world's most read marriage advice blogs. Offering daily tips and advice for married couples across the globe, information can be read directly from their blog, or via a daily digest email.
In their latest blog post, Ed and Cathy Lorient discuss if an attempt to change a partner can ever work. The new blog post is titled, "Can Your Partner Really Change for You?."
The blog post can be accessed here:
http://rockinmarriage.com/can-your-partner-really-change-for-you/
Within this latest post, Ed and Cathy start by admitting that attempting to change a partner can be very difficult. They also mention that, while people may not directly plan to change their spouse, some form of change inevitably happens.
"According to some new research by Northwestern University professors Hui, Bond, and Molden, your partner can change for you, but whether their (or your) efforts mean anything depends on you" they write.
Ed and Cathy point out that the research, conducted among 123 married couples showed that the more someone believed their partner was able to change to improve less desirable behaviors, the more secure that person will ultimately feel in their relationship.
They also explain that, without knowing, almost every married person is working to improve for their partner.
"You may be trying to remember to stay on top of bill payments, your spouse may be working on his habit of being sarcastic to you in public or maybe you're trying to stop smoking. Regardless of what the behavior or habit is, it's really important that the one doing the changing knows that the other one believes in them" they add.
Ed and Cathy conclude their latest blog post by stressing the importance of giving a partner due credit for trying to change their behaviours, even if it isn't working out too well.
"So next time your husband forgets to call when he'll be late, thank him for (and remind yourself of) the 87 times he did" they say.
Where can married couples learn more? Learn how to save marriage by subscribing to Rockin Marriage for free. Visit their daily tips website at RockinMarriage.com.
RockinMarriage (™) thinks this is important information for married couples and asks them to Like our Page on Facebook to learn exclusive daily marriage tips, strategies and news, all with the aim of preserving life's most precious bond. "We'd appreciate your help in spreading the word amongst married couples," says Ed and Cathy.
Like this? Check out RockinMarriage's last article: Top Marriage Advice Blog, RockinMarriage.com, Announces the Best First Steps to Save Any Marriage