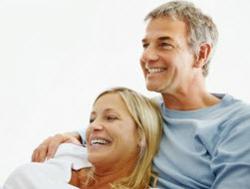 The best advice that we can give you is to not make any rash decisions.
San Diego, CA (PRWEB) May 16, 2012
RockinMarriage.com is quickly becoming one of the world's most read relationship counseling blogs. Offering daily tips and advice for married couples across the globe, information can be read directly from their blog, or via a daily digest email.
In their latest blog post, Ed and Cathy Lorient discuss if divorce is always the best decision following a cheating partner. The new blog post is titled, "Does Cheating Always Mean Divorce?"
The blog post can be accessed here:
http://rockinmarriage.com/does-cheating-always-mean-divorce/
Within this latest post, Ed and Cathy announce that statistics support the notion that cheating should not end in divorce. They mention that they know a couple who managed to be happy and strengthen their marriage after a divorce.
In fact, that couple was them.
"We respect each other's privacy too much to say who cheated, and to tell you the truth, it doesn't matter. What matters is that we not only survived it, we're thriving in spite of it" they say.
They mention that, while cheating is devastating for the innocent partner, it is also divesting for the person who cheated. Ed and Cathy are confident that, if true remorse and regret are felt, this makes a person re-commit to their spouse and work hard to repair things.
"A spouse who is devastated by their own cheating is a spouse who is willing to help heal their partner and their marriage" they add.
Ed and Cathy have one piece of advice for couples – don't make any rash decision.
They mention that, even though initial emotions will be raw and intense, divorce is not the only option.
They suggest that the person who had the affair gives their spouse time and space. They suggest not rushing for forgiveness or a speedy recovery, but to instead allow everything to happen at a natural pace.
"Be mindful of your spouse's feelings, be respectful and above all kind. You don't need to become a mouse-in fact, you'll have to be quite strong, but that strength needs to be a respectful one" they explain.
Finally, to conclude their latest blog post, Ed and Cathy share some resources to help people get their marriage back on track.
Where can married couples learn more? Learn how to save marriage by subscribing to Rockin Marriage for free. Visit their daily tips website at RockinMarriage.com.
RockinMarriage (™) thinks this is important information for married couples and asks them to Like our Page on Facebook to learn exclusive daily marriage tips, strategies and news, all with the aim of preserving life's most precious bond. "We'd appreciate your help in spreading the word amongst married couples," says Ed and Cathy.
Like this? Check out RockinMarriage's last article: Top Marriage Advice Blog, RockinMarriage.com, Announces Top 5 Marriage Tips for Newlyweds