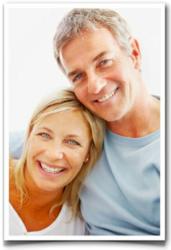 Act like you think you're the most attractive person in the world and you just might make it so.
San Diego, CA (PRWEB) May 22, 2012
RockinMarriage.com is quickly becoming one of the world's most read relationship counseling blogs. Offering daily tips and advice for married couples across the globe, information can be read directly from their blog, or via a daily digest email.
In their latest blog post, Ed and Cathy Lorient discuss news ways to make bedroom confidence a top priority. The new blog post is titled, "How to Boost your Confidence in the Bedroom."
The blog post can be accessed here:
http://rockinmarriage.com/how-to-boost-your-confidence-in-the-bedroom/
Within this latest post, Ed and Cathy start by admitting that self-esteem and self-confidence play a huge part in the passion of the bedroom.
They mention a recent article in Woman's Day which listed ten ways to increase self-confidence in the bedroom. They explain that they now want to share some of the best tips with their readers.
Their first tip is to 'fake it 'til you hear it', saying that:
"Both men and women frequently cite confidence as one of the things that attracts them most. So act like you think you're the most attractive person in the world and you just might make it so."
Their next tip is to 'focus on your body's strength'. For this tip, they quote directly from psychologist Paula Bloom.
"Think of your body as an instrument, not an ornament," says Dr. Bloom. "Focus on images that remind you of your body's power, like childbirth, running, climbing or dancing—rather than how you look in the dressing room mirror" she explains.
The final tip that Ed and Cathy share in this blog post is simple yet powerful – be demanding!
Ed and Cathy suggest that, if someone is shy about stating their clear demands in the bedroom, they should first start being clear about what they want during the day.
"Do this by politely but firmly making your needs known at restaurants, your child's school and at work. The more you practice, the better you'll be at it. The next thing you know, you're comfortable telling your partner exactly what lights your fire" they add.
Where can married couples learn more? Learn how to save marriage by subscribing to Rockin Marriage for free. Visit their daily tips website at RockinMarriage.com.
RockinMarriage (™) thinks this is important information for married couples and asks them to Like our Page on Facebook to learn exclusive daily marriage tips, strategies and news, all with the aim of preserving life's most precious bond. "We'd appreciate your help in spreading the word amongst married couples," says Ed and Cathy.
Like this? Check out RockinMarriage's last article: Top Relationship Counseling Blog, RockinMarriage.com, Announces New Information on Cheating and Divorce