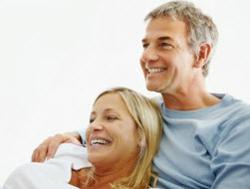 Coming up with something new and different gets harder the longer you're married!
San Diego, CA (PRWEB) May 29, 2012
RockinMarriage.com is quickly becoming one of the world's most read relationship counseling blogs. Offering daily tips and advice for married couples across the globe, information can be read directly from their blog, or via a daily digest email.
In their latest blog post, Ed and Cathy Lorient discuss Father's Day. The new blog post is titled, "3 Creatively Romantic Ideas for Father's Day."
The blog post can be accessed here:
http://rockinmarriage.com/3-creatively-romantic-ideas-for-fathers-day/
Within this latest post, Cathy announces that she has spent some time online looking for new and romantic ideas to surprise Ed with on Father's Day.
She explains that, during her research, some found some excellent tips websites which contained lots of fun and romantic ideas. So, she decides to share some with her readers.
Cathy's first idea is to put a pot of coffee on, lay out some treats and allow Dad to stay in bed, rest and relax. In fact, Cathy even suggests leaving a note near the bed, along the lines of:
"The kids and I are gone for the day. The house is yours to do as you please. We'll be back for dinner. I expect you to be well-rested when dinner's over. Happy Father's Day!"
Cathy's next innovative idea is to place one love note secretly around the house for each year of marriage. She suggests placing short notes in his briefcase, inside his cellphone case, near his shaving materials and so on.
The final tip is somewhat different. She suggests getting rid of the man, for his benefit.
"Every year for my birthday, Ed send me somewhere for the weekend. One year it was an all-girl's hotel spa in our town. Another year it was a rental cabin on a lake about an hour away. One year when things were tight, he put me up at a local Ramada Inn, but with a stack of paperbacks from my favorite authors" she says.
In light of this, she suggests sending the man off to a hotel for the weekend, perhaps even with a ticket to see his favourite sports game.
Where can married couples learn more? Learn how to save marriage by subscribing to Rockin Marriage for free. Visit their daily tips website at RockinMarriage.com.
RockinMarriage (™) thinks this is important information for married couples and asks them to Like our Page on Facebook to learn exclusive daily marriage tips, strategies and news, all with the aim of preserving life's most precious bond. "We'd appreciate your help in spreading the word amongst married couples," says Ed and Cathy.
Like this? Check out RockinMarriage's last article: Top Relationship Counseling Blog, RockinMarriage.com, Announces New Ways to Boost Confidence in the Bedroom