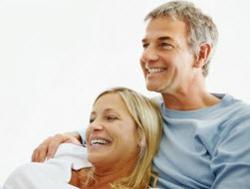 They're not necessarily ideas for romantic weekends at home, but a lot of his ideas would work beautifully for that purpose.
San Diego, CA (PRWEB) June 12, 2012
RockinMarriage.com is quickly becoming one of the world's most read relationship counseling blogs. Offering daily tips and advice for married couples across the globe, information can be read directly from their blog, or via a daily digest email.
In their latest blog post, Ed and Cathy Lorient discuss how a couple can have a romantic weekend without leaving the house. The new blog post is titled, "Have a Romantic Weekend without Leaving the House."
The blog post can be accessed here:
http://rockinmarriage.com/have-a-romantic-weekend-without-leaving-the-house/
Within this latest post, Ed and Cathy admit that they are spending a lot of time talking about weekends away.
"To me, summers mean travel, even if it's not very far. However, sometimes the away part of a getaway just isn't feasible, either financially or logistically," Cathy says.
Cathy then tells her readers about an interesting article she found titled, 50 Ways to be Romantic on the Cheap. She proceeds to share a few of these ideas with her readers.

Cook a romantic dinner. If the kids eat first, enjoy a candle-lit dinner after they have gone to bed.
Give each other a full body massage.
Burn a CD containing love songs that are important to each person and then slow dance.
Enjoy a sunset picnic out on the deck or in the back yard.
Bring home some great takeout and enjoy it by candlelight.
Kiss on the couch.
Enjoy a lazy nap together.
Recreate each partner's favorite romantic scene.
Cathy then invites her readers to send in their own ideas, via the blog's comments section.
"I'd love to hear what you come up with, too!" Cathy adds.
To conclude her latest blog post, Cathy once again shares the link to the article, 50 Ways to be Romantic on the Cheap.
Where can married couples learn more? Learn how to save marriage by subscribing to Rockin Marriage for free. Visit their daily tips website at RockinMarriage.com.
RockinMarriage (™) thinks this is important information for married couples and asks them to Like our Page on Facebook to learn exclusive daily marriage tips, strategies and news, all with the aim of preserving life's most precious bond. "We'd appreciate your help in spreading the word amongst married couples," says Ed and Cathy.
Like this? Check out RockinMarriage's last article: Top Relationship Counseling Blog, RockinMarriage.com, Announces Ways Couples and Their Friends Can Keep Each Other's Marriages Hot