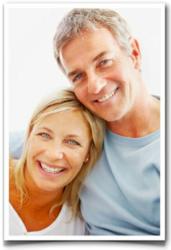 I don't know about you, but I'm willing to listen to any couple that can stay married for two-thirds of a century!
San Diego, CA (PRWEB) June 19, 2012
RockinMarriage.com is quickly becoming one of the world's most read relationship counseling blogs. Offering daily tips and advice for married couples across the globe, information can be read directly from their blog, or via a daily digest email.
In their latest blog post, Ed and Cathy Lorient discussthe secrets to a long and happy marriage. The new blog post is titled, "Couple Celebrates 70 Years and Shares some Wisdom."
The blog post can be accessed here:
http://rockinmarriage.com/couple-celebrates-70-years-and-shares-some-wisdom/
Within this latest post, Ed and Cathy announce that one Alaskan couple have just celebrated their seventieth wedding anniversary. In doing so, they shared some of their wisdom and secrets to a long and happy marriage with the general public.
The couple are Charles Tryck, 92 and his Wife, Molly, 89.
"When the interviewer asked how they managed to stay married for so long, they answered simultaneously but not identically. Molly said, 'It isn't easy' and Charles said, 'She's always right' You have to love that," they say.
In all seriousness, the couple do have some very valid views on all aspects of marriage. In particular, they were keen to share their views on how they thought young married couples from their era were different to the young married couples from today.
They believe that marriage takes a lot of patience and that young married couples these days give up too soon. They also feel that, in their day, young people didn't rationalize and analyze their future the way that people do now.
Ed and Cathy agree.
"I think we do tend to give up more readily than couples did several decades ago, as evidenced by the divorce rates. It can't simply be that marriage got harder, although it certainly has some different challenges, like working long hours away from home," they add.
Ed and Cathy also add that what Charles and Molly preach rings true – that people these days do give up all too easily and don't make an effort to put up with the bad times that every marriage experiences.
Where can married couples learn more? Learn how to save marriage by subscribing to Rockin Marriage for free. Visit their daily tips website atRockinMarriage.com.
RockinMarriage (™) thinks this is important information for married couples and asks them to Like our Page on Facebook to learn exclusive daily marriage tips, strategies and news, all with the aim of preserving life's most precious bond. "We'd appreciate your help in spreading the word amongst married couples," says Ed and Cathy.
Like this? Check out RockinMarriage's last article: Top Relationship Counseling Blog, RockinMarriage.com, Announces Top Tips For a Cheap Romantic Weekend