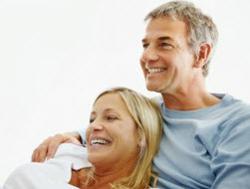 Not everyone thinks the way we do, but it works for us and it's fun.
San Diego, CA (PRWEB) June 27, 2012
RockinMarriage.com is quickly becoming one of the world's most read relationship counseling blogs. Offering daily tips and advice for married couples across the globe, information can be read directly from their blog, or via a daily digest email.
In their latest blog post, Ed and Cathy Lorient discuss the joys of having a romantic dinner at home. The new blog post is titled, "Can't go out to eat? Have a romantic dinner at home."
The blog post can be accessed here:
http://rockinmarriage.com/cant-go-out-eat-have-romantic-dinner-home/
Within this latest post, Ed and Cathy admit that they really enjoy having a romantic dinner together. However, they are also mindful of the growing expense of eating out, often coupled with the rising costs of hiring a babysitter.
They mention that they found a great article on About.com which provides recipes for a romantic dinner at home. Aside from the actual food recipes, the article also provides information on creating the perfect romantic setting without having to leave the house.
They believe that it is important for married couples to choose a night when the kids are sleeping at a friend's house. Alternatively, they suggest asking a friend to look after the kids in exchange for returning the favor in the near future.
They then provide some ideas for creating the perfect romantic evening. Firstly, they suggest ordering a pizza and watching an Italian movie.
"If you have one, throw a red-checkered tablecloth over the coffee table, pour some cheap red wine and finish the meal with a couple of cannoli or some spumoni ice cream" they say.
They also suggest a fun way to recreate a drive-in experience. This involves taking some junk food snacks out to the car and watching a movie on a portable DVD player from the back seat.
Finally, they share an idea for the ultimate camp fire cookout.
"Fire up the grill or hibachi and cook a couple of steaks or burgers. Eat on a picnic blanket. Roast marshmallows or make s'mores. If you really want to get into it, have your husband pitch a tent in the backyard while you're getting the food ready" they add.
Where can married couples learn more? Learn how to save marriage by subscribing to RockinMarriage for free. Visit their daily tips website at RockinMarriage.com.
RockinMarriage™ thinks this is important information for married couples and asks them to Like our Page on Facebook to learn exclusive daily marriage tips, strategies and news, all with the aim of preserving life's most precious bond. "We'd appreciate your help in spreading the word amongst married couples," says Ed and Cathy.
Like this? Check out RockinMarriage's last article: Top Relationship Counseling Blog, RockinMarriage.com, Announces Wisdom Shared by Couple Married for 70 Years