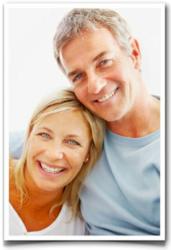 The problem is that by the time we're ready to fully enjoy our marriages, our spouses may be done waiting for us.
San Diego, CA (PRWEB) July 05, 2012
RockinMarriage.com is quickly becoming one of the world's most read relationship counseling blogs. Offering daily tips and advice for married couples across the globe, information can be read directly from their blog, or via a daily digest email.
In their latest blog post, Ed and Cathy Lorient discuss the journey through life and its timely relationship with love. The new blog post is titled, "NY Times Writer Admits She Missed the Boat on Marriage."
The blog post can be accessed here:
http://rockinmarriage.com/ny-times-writer-admits-she-missed-the-boat-on-marriage/
Within this latest post, Ed and Cathy discuss a NY Times writer who claims to have missed the boat on marriage. She admits this in an article she published titled, "Missing the Boat: A Case for Marriage".
"The article chronicles writer Jessica Bennet's long relationship with the man who proposed to her, waited for her and eventually stopped waiting" they explain.
They proceed to mention that this could be a reason for a lot of people in their thirties and forties remaining unmarried. They explain that the writer's partner proposed to her but agreed to wait as she got cold feet.
"Her fears were that her career and her opportunities for growth and freedom would suffer if she became his wife. They lived together for several years while he waited for her to be ready and then finally he was gone" they add.
Looking back on it, the writer now wishes she had simply said 'Yes'.
Ed and Cathy told this story as they believe similar events to apply to a lot of married couples. They believe that, after marriage, couples can tend to take each other for granted. While there is a certain comfort in this for some, others may find that their partner would rather split.
"The problem is that by the time we're ready to fully enjoy our marriages, our spouses may be done waiting for us" Ed and Cathy advise.
They suggest that all couples re-commit to their marriage and their partners, for the better.
Where can married couples learn more? Learn how to save marriage by subscribing to Rockin Marriage for free. Visit their daily tips website at RockinMarriage.com.
RockinMarriage (™) thinks this is important information for married couples and asks them to Like our Page on Facebook to learn exclusive daily marriage tips, strategies and news, all with the aim of preserving life's most precious bond. "We'd appreciate your help in spreading the word amongst married couples," says Ed and Cathy.
Like this? Check out RockinMarriage's last article: Top Relationship Counseling Blog, RockinMarriage.com, Announces New Information on Having a Romantic Dinner at Home