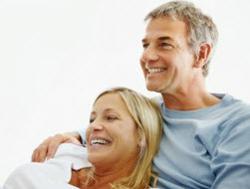 Make sure to inject some romance into your vacation.
San Diego, CA (PRWEB) July 13, 2012
RockinMarriage.com is quickly becoming one of the world's most read relationship counseling blogs. Offering daily tips and advice for married couples across the globe, information can be read directly from their blog, or via a daily digest email.
In their latest blog post, Ed and Cathy Lorient discuss a number of destinations for the perfect romantic vacation. The new blog post is titled, "The Best Cheap AND Romantic Summer Vacations."
The blog post can be accessed here:
http://rockinmarriage.com/the-best-cheap-and-romantic-summer-vacations/
Within this latest post, Ed and Cathy admit that, in the current climate, summer vacations are more of a luxury than an expectation. While this statement rings true, the couple also attest to the fact that everyone needs a vacation at some point.
"We all need time to step away from our calendars and obligations, relax, revive and reconnect with ourselves and the people we love," they say.
They mention that the US News & Word Report publication has recently published an article containing what are believed to be the best summer vacations. Ed and Cathy decide to share some of these locations with their readers.
Their first destination is Trinidad and Tobago. With the Caribbean considering the summer as off season, the best prices are available for hotels and flights.
"There are few things as romantic as a secluded beach, swaying palms and a little canoodling," the couple add.
Next they whisk readers off to Fort Lauderdale, Florida. With this city also considering the summer as off season, the student population has returned home and the area becomes surprisingly romantic.
Next, the couple has some views about Biloxi, MS.
"You'll also find it hard not to be romantic when you get into that balmy, Southern air. Biloxi is as sultry as Charleston or Savannah, but a lot less crowded or expensive," they explain.
Finally, Ed and Cathy discuss Yellowstone. They believe that the location boasts a romantic aura that you can't find elsewhere. With the scale and grandeur of the sights, they believe couples will find it tough not to reflect on life as well as their spouse.
Where can married couples learn more? Learn how to save marriage by subscribing to Rockin Marriage for free. Visit their daily tips website at RockinMarriage.com.
RockinMarriage (™) thinks this is important information for married couples and asks them to Like our Page on Facebook to learn exclusive daily marriage tips, strategies and news, all with the aim of preserving life's most precious bond. "We'd appreciate your help in spreading the word amongst married couples," says Ed and Cathy.
Like this? Check out RockinMarriage's last article: Top Relationship Counseling Blog, RockinMarriage.com, Announces Story of NY Times Writer Who 'Missed the Boat on Marriage'