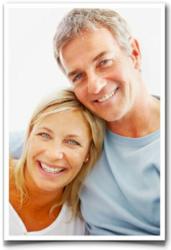 The best advice we will ever get on having a long and happy marriage doesn't come from experts.
San Diego, CA (PRWEB) July 20, 2012
RockinMarriage.com is quickly becoming one of the world's most read relationship counseling blogs. Offering daily tips and advice for married couples across the globe, information can be read directly from their blog, or via a daily digest email.
In their latest blog post, Ed and Cathy Lorient discuss how to make marriage work. The new blog post is titled, "50-Percent of Marriages Work. How Do They Do It?"
The blog post can be accessed here:
http://rockinmarriage.com/50-percent-of-marriages-work-how-do-they-do-it/
Within this latest post, Ed and Cathy admit that, due to the high divorce statistics, it can sometimes be hard for couples to envisage staying together. However, they remind their readers that if half of all marriages will fail, then half will also work!
They note that Anne Naylor conducted a study by interviewing couples who had been together for thirty years or longer. She wanted to find out exactly how they did it. She reported her findings on the Huffington Post in her article, "50% of Marriages Work. How?"
Firstly, the article suggested that successful couples shared the same values.
"Although partners may be quite different in their choices of food, music or leisure activities, they nevertheless agreed on certain life priorities, about money, raising children, and the numerous little elements that make up daily life," the article said.
It also made readers aware that these couples feel safe enough with each other to openly communicate. Finally, Naylor concluded that both couples are safe with the idea of vulnerability – from both sides.
"The best advice we will ever get on having a long and happy marriage doesn't come from experts. It comes from couples who know firsthand what it takes and what you must give in order to stay together forever and feel blessed to do it," Ed and Cathy state.
They conclude their latest blog post by urging their readers to digest the article and learn a thing or two about their own marriage.
Where can married couples learn more? Learn how to save marriage by subscribing to Rockin Marriage for free. Visit their daily tips website at RockinMarriage.com.
RockinMarriage (™) thinks this is important information for married couples and asks them to Like our Page on Facebook to learn exclusive daily marriage tips, strategies and news, all with the aim of preserving life's most precious bond. "We'd appreciate your help in spreading the word amongst married couples," says Ed and Cathy.
Like this? Check out RockinMarriage's last article: Top Relationship Counseling Blog, RockinMarriage.com, Announces the Best Cheap and Romantic Summer Vacations