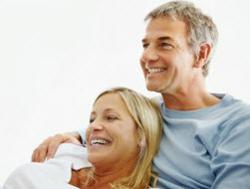 The important thing is to remember that you are a team and that you love each other, even when you're making each other a little crazy.
San Diego, CA (PRWEB) July 27, 2012
RockinMarriage.com is quickly becoming one of the world's most read relationship counseling blogs. Offering daily tips and advice for married couples across the globe, information can be read directly from their blog, or via a daily digest email.
In their latest blog post, Ed and Cathy Lorient discuss communication within a marriage. The new blog post is titled, "5 Steps to Improve Communication in Your Marriage."
The blog post can be accessed here:
http://rockinmarriage.com/5-steps-to-improve-communication-in-your-marriage/
Within this latest post, Ed and Cathy announce how vital communication is within any marriage. Aside from strengthening the overall relationship, good communication allows couples to work through the bad times more easily.
The couple mention a great article they found, titled "How to Improve Communication in a Marriage." They decide to share some of the article's tips with their readers.
Their first tip is to always use "I" statements.
"Using the word 'I' instead of the word 'you' to describe your feelings shows that you accept responsibility for the way you feel rather than placing blame on your partner," they explain.
Ed and Cathy's next tip is to pay attention to non-verbal communication. The article they read suggests that body language and touch is far more important that the words someone says.
The next tip they share is to speak in a calm, level voice and avoid name calling.
"This is extremely important to remember when you're having a disagreement or when you feel like your spouse has let you down or hurt you in some way. However, it can be hard to follow through in the heat of the moment," they admit.
Next they suggest that people should really listen to what their spouse has to say. While it is easy to get distracted, they believe that taking the time to stop and focus will add huge strength to any relationship.
Finally, Ed and Cathy urge their readers to focus on the present.
"Bringing up old issues just exacerbates hurt feelings and distracts from the subject at hand. When we drag "all things old" into every disagreement, nothing gets resolved," they conclude.
Where can married couples learn more? Learn how to save marriage by subscribing to Rockin Marriage for free. Visit their daily tips website at RockinMarriage.com.
RockinMarriage (™) thinks this is important information for married couples and asks them to Like our Page on Facebook to learn exclusive daily marriage tips, strategies and news, all with the aim of preserving life's most precious bond. "We'd appreciate your help in spreading the word amongst married couples," says Ed and Cathy.
Like this? Check out RockinMarriage's last article: Top Relationship Counseling Blog, RockinMarriage.com, Announces how 50 Percent of Married Couples Make Marriage Work