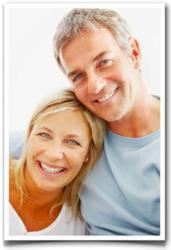 Being married to a workaholic can be challenging, but it doesn't have to mean that your marriage is unsatisfying or lonely.
San Diego, CA (PRWEB) August 03, 2012
RockinMarriage.com is quickly becoming one of the world's most read relationship counseling blogs. Offering daily tips and advice for married couples across the globe, information can be read directly from their blog, or via a daily digest email.
In their latest blog post, Ed and Cathy Lorient discuss how to balance working and marriage. The new blog post is titled, "Keeping Your Marriage Strong When You're Married to a Workaholic."
The blog post can be accessed here:
http://rockinmarriage.com/keeping-your-marriage-strong-when-youre-married-to-a-workaholic/
Within this latest post, Ed and Cathy admit that, in today's economy, it is imperative for people to put extra effort into their work to avoid losing their job. However, as they also state, this can have a detrimental effect on marriage.
In fact, Ed and Cathy share the statistic that marriages where one spouse is a workaholic are twice as likely to end in divorce.
They then share an article from Forbes.com titled, "How to Survive a Workaholic Spouse".
"Experts explain that the emotional unavailability of the workaholic spouse is often more detrimental than their physical absence," says Ed and Cathy, discussing the article.
In order to help couples counter the effects of over-working, the couple share some vital tips for surviving with a workaholic.
Firstly, they discuss how to stop enabling overwork by adjusting the family schedule to include the spouse. Giving the spouse an opportunity to miss family events may make them reflect on the lack of time they spend away from work.
Secondly, Ed and Cathy discuss finding a mutual hobby that both partners can enjoy together. Because one vital facet of workaholism is the need to always be doing something, sourcing a mutual hobby may quench this thirst and lower the amount of work being done.
Finally, Ed and Cathy suggest working together to map out a plan.
"Cali Williams Yost, the author of "Work+Life: Finding the Fit That's Right for You" advises sitting down together to map out both long and short term plans for both work and family life. Workaholics are task and goal oriented and having an actual, written and agreed-upon plan can keep you both on the same page," they conclude.
Where can married couples learn more? Learn how to save marriage by subscribing to Rockin Marriage for free. Visit their daily tips website at RockinMarriage.com.
RockinMarriage (™) thinks this is important information for married couples and asks them to Like our Page on Facebook to learn exclusive daily marriage tips, strategies and news, all with the aim of preserving life's most precious bond. "We'd appreciate your help in spreading the word amongst married couples," says Ed and Cathy.
Like this? Check out RockinMarriage's last article: Top Relationship Counseling Blog RockinMarriage.com Announces 5 Steps to Improve Marriage Communication