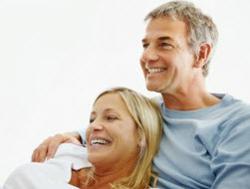 If separate finances will make you more…..well, separate….then this may not be the right thing for your marriage.
San Diego, CA (PRWEB) August 10, 2012
RockinMarriage.com is quickly becoming one of the world's most read relationship counseling blogs. Offering daily tips and advice for married couples across the globe, information can be read directly from their blog, or via a daily digest email.
In their latest blog post, Ed and Cathy Lorient discuss mixing money within a marriage. The new blog post is titled, "Will Separate Accounts Help You Avoid Money Problems in Marriage?".
The blog post can be accessed here:
http://rockinmarriage.com/will-separate-accounts-help-you-avoid-money-problems-in-marriage/
Within this latest post, Ed and Cathy discuss a recent article they saw on the Wall Street Journal website called "Do Marriage and Money Mix?''. The articles focuses on a recent survey conducted among married couples, discussing their money arrangements.
The researcher found many arguments for and against having separate bank accounts.
"Some of the comments that spoke against separate finances were very adamant that separating the money was a sign that a couple was focusing on the wrong things," says Ed and Cathy.
The couple then discuss if having separate accounts will help people avoid money problems in marriage, or if it will create a new set of problems? Ed and Cathy believe that the answer will vary for each couple, depending on their individual money personalities.
"We think that this is the best scenario for couples who find themselves disagreeing too much on each other's personal spending habits. Sharing expenses such as household bills keeps things fair and having joint accounts for retirement, savings, a great vacation or a second home means that you can work together toward important goals," they add.
Ed and Cathy then explain that, in their opinion, it is very important to be on the same financial page as a spouse. They advise couples to sit down together and decide which finances they would like to keep separate and why.
Believing that keeping things separate is often not the key to having a close marriage, Ed and Cathy advise all couples to strongly consider the for and against points of financial arrangements.
Where can married couples learn more? Learn how to save marriage by subscribing to Rockin Marriage for free. Visit their daily tips website at RockinMarriage.com.
RockinMarriage (™) thinks this is important information for married couples and asks them to Like our Page on Facebook to learn exclusive daily marriage tips, strategies and news, all with the aim of preserving life's most precious bond. "We'd appreciate your help in spreading the word amongst married couples," says Ed and Cathy.
Like this? Check out RockinMarriage's last article: Top Relationship Counseling Blog RockinMarriage.com Announces How to Keep Marriage Strong When Married to a Workaholic