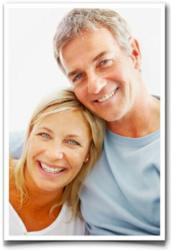 Less fire doesn't mean that your marriage is doomed.
San Diego, CA (PRWEB) August 16, 2012
RockinMarriage.com is quickly becoming one of the world's most read relationship counseling blogs. Offering daily tips and advice for married couples across the globe, information can be read directly from their blog, or via a daily digest email.
In their latest blog post, Ed and Cathy Lorient discuss marriage and continued intimacy. The new blog post is titled, "Is it Normal to Not be Intimate in Marriage?."
The blog post can be accessed here:
http://rockinmarriage.com/is-it-normal-to-not-be-intimate-in-marriage/
Within this latest post, Ed and Cathy admit that they hear from a lot of people who have either lost intimacy within their marriage, or wonder if their love life is normal. They make it clear there is so thing as 'the norm' when it comes to marriage and intimacy – and that the most important thing is to feel satisfied by the amount of love making that takes place.
They point their readers towards an article they found on EverydayHealth.com, which outlines some statistics on intimacy and marriage.
"First of all, research shows that in 10 to 20 percent of romantic relationships, couples make love less than ten times per year. This is according to Robert Epstein, PhD, a San Diego research psychologist and founder/director emeritus of the Cambridge Center for Behavioral Studies in Beverly, MA," they explain.
The article also said that a third of male participants in their thirties had not made love the previous year. 21% of women in their thirties reported the same.
"What's important to note here is not just that you're not alone if things have cooled down, but that less lovemaking doesn't necessarily mean less love.," Ed and Cathy add.
The couple present a paradox from a psychology professor who said that, when love making is good it makes up five percent of a marriage. However, when it is bad, it makes up ninety five percent.
Concluding their latest blog post, Ed and Cathy say that, "In other words, if you're both happy with the level of intimacy in your marriage, then it doesn't matter how frequently your best friends make love or what you see in the movies."
Where can married couples learn more? Learn how to save marriage by subscribing to Rockin Marriage for free. Visit their daily tips website at RockinMarriage.com.
RockinMarriage (™) thinks this is important information for married couples and asks them to Like our Page on Facebook to learn exclusive daily marriage tips, strategies and news, all with the aim of preserving life's most precious bond. "We'd appreciate your help in spreading the word amongst married couples," says Ed and Cathy.
Like this? Check out RockinMarriage's last article: Top Relationship Counseling Blog, RockinMarriage.com, Announces if Separate Accounts Can Avoid Marriage Money Problems