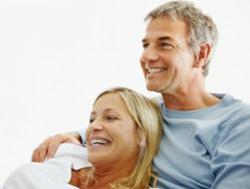 sometimes we avoid really looking at the state of our marriages.
San Diego, CA (PRWEB) August 22, 2012
RockinMarriage.com is quickly becoming one of the world's most read relationship counseling blogs. Offering daily tips and advice for married couples across the globe, information can be read directly from their blog, or via a daily digest email.
In their latest blog post, Ed and Cathy Lorient discuss why a great marriage is vital to success. The new blog post is titled, "Build a Great Marriage, Not an OK Marriage".
The blog post can be accessed here:
http://rockinmarriage.com/build-a-great-marriage-not-an-ok-marriage/
Within this latest post, Ed and Cathy discuss that, when asking their friends how their marriage is, a lot of them simply answer 'Okay'.
The couple stress that, as marriage if often the longest and most important relationship of anyone's life, it is vitally important to build a solid and great relationship.
They turn their readers' attention towards a marriage and wedding site, Hitched.com, authored by Noelle C. Nelson, Ph.D.
In a recent article, Nelson stressed the importance of taking a frequent look at the health of a marriage. She published some tips which Ed and Cathy share with their readers.
Firstly, spouses should ask themselves, 'where is this leading me?'.
"If your marriage is just ho-hum now, where will that take you in a month, a year or a decade? To a ho-hum marriage. By making changes now, particularly changes in yourself, you can change the track you're on," says Ed and Cathy.
Next, the article suggests that people change the way they look at their spouse. It is easy to pass them by after many years under the knot, but Nelson stresses the importance of often taking a 'long and hard look'.
She also suggests that people don't accept 'it's okay' when they don't really mean it.
"These are just some small things that you can do to change your mindset and get you to reevaluate the word "Okay" when it comes to the most important relationship of your life," Ed and Cathy explains, as they wrap up their blog post.
Where can married couples learn more? Learn how to save marriage by subscribing to Rockin Marriage for free. Visit their daily tips website at RockinMarriage.com.
RockinMarriage (™) thinks this is important information for married couples and asks them to Like our Page on Facebook to learn exclusive daily marriage tips, strategies and news, all with the aim of preserving life's most precious bond. "We'd appreciate your help in spreading the word amongst married couples," says Ed and Cathy.
Like this? Check out RockinMarriage's last article: Top Relationship Counseling Blog, RockinMarriage.com, Announce if it is Normal to Not Be Intimate in Marriage